Inland manufacturing stays red hot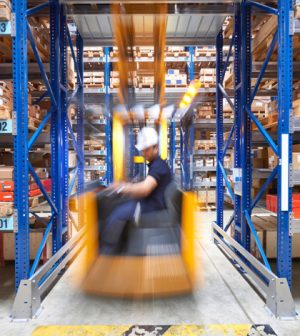 Manufacturing in the Inland Empire is on fire.
The region's purchasing managers index in March was 62.8, a slight increase from February but well above the 50 benchmark that measures whether local manufacturing is getting larger or smaller, the Institute of Applied Research and Policy Analysis at Cal State San Bernardino reported Tuesday.
Last month was the 15th consecutive month that manufacturing in Riverside and San Bernardino counties expanded, "indicating strong growth for both the manufacturing sector and the overall economy," according to the index.
Also in March, production was still growing despite a slight drop, while new orders and employment posed solid gains and inventories were also up.
That new orders and employment were growing indicates manufacturers in the two-county region expect consumers to keep on buying, meaning there will be a demand for more production in the immediate future.
Thirty five percent of the purchasing managers surveyed last month said they expect the Inland economy to get stronger during the next three months, down from 47 percent in February, while only 10 percent said they believe it will soften.
Fifty five percent said they expect things to remain the same, according to the index.