Rose Parade float volunteers needed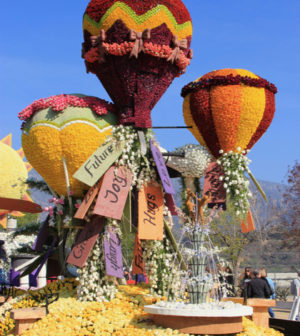 Riverside is looking for volunteers to work on the city's 2018 Rose Parade float.
Anyone interested is encouraged to sign up at  www.RiversideFestivalofLights.com, according to a statement on the city's website.
Work will begin in mid-November with dry decorating at the Tournament of Roses' float construction facility in Irwindale, which is about 40 miles north of Riverside. Floral decorating begins Dec. 26 and will last until the morning of Dec. 31, if need be.
This will be the city's first Rose Parade float in 60 years. It will commemorate 25 years of The Mission Inn Hotel & Spa's staging of The Festival of Lights, the annual downtown light show that begins the day after Thanksgiving.
More than 500,000 people visit Riverside every year during that six-week event, according to the statement.
Float workers must be at least 10 years old to work on dry decorating and 12  to participate in floral decorating. All volunteers must sign a waiver before they begin work, according to the statement.