Bungled Colonies Crossroads case spawns the first of several lawsuits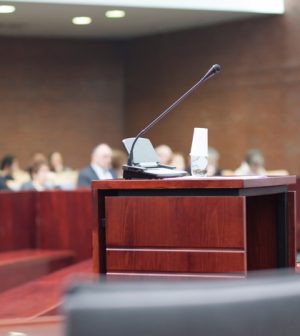 Investors in the Upland project are suing San Bernardino County, claiming their reputations were damaged by the corruption trial associated with the development. The four defendants, none of whom were convicted of a single charge, are getting ready to file their own suits.
What was billed as the largest political corruption trial in the history of San Bernardino County ended last September without a single conviction.
But the battle regarding the development of Colonies Crossroads and Colonies at San Antonio – the retail and residential project that has dragged on, in and out of court, for more than 10 years – is far from settled.
It's now entering its lawsuit phase.
Earlier this month, Colonies Partners LP, the investment group associated with both developments, filed a civil lawsuit in U.S. District Court in Riverside.
It seeks $80 million in damages and names San Bernardino County District Attorney Mike Ramos, as well as California Attorneys General Jerry Brown and Kamala Harris as defendants.
Other defendants include Deputy District Attorney Lewis Cope, Melissa Mandel of the state attorney general's San Diego office, former Assistant District Attorney Jim Hackleman, county Supervisor Josie Gonzalez and former assistant county assessor Adam Aleman.
None of the defendants in the criminal case – Rancho Cucamonga developer Jeff Burum, former county Supervisor Paul Biane, former assistant assessor Jim Erwin and Mark Kirk, one-time chief of staff to former Supervisor Gary Ovitt – are named as plaintiffs in the civil suit.
The investors, who say their reputations were damaged by the multiple bribery and corruption charges made against their four business partners, claim that prosecutors ignored or concealed evidence that would have helped the defense's case.
The suit also alleges the prosecution introduced false evidence to bolster its case.
In the criminal case, all four defendants faced multiple bribery and corruption charges in connection with the 434-acre development along Campus Avenue that straddles both sides of the Foothill Freeway.
Burum and Biane were the project's co-managers.
Construction of that project was delayed for several years because a dispute regarding flood control repairs on the property, which at the time was open space. In November 2006, the board of supervisors approved a $102 million settlement resolving that dispute, which allowed construction to begin.
Shortly after that settlement was reached, Burum made $100,000 contributions to political action committees associated with Erwin and three other county officials. Those donations were made only after attorneys assured him they were legal, Burum said in a recent interview.
But the district attorney and the state attorney general's office saw things differently.
Both claimed those payments were disguised bribes, even though they were made after the board's vote, not before it. There was also no evidence any board member knew the payments were in the works before they were made.
That led to last year's eight-month trial, which ended with across-the-board acquittals for Burum, Biane and Kirk after two days of jury deliberation. Prosecutors never came close to proving their case, several jurors said.
Erwin was tried by a separate jury that was not able to reach a verdict. After it declared itself hopelessly deadlocked, the district attorney's office declined to refile the charges.
All four defendants then set their sights on Ramos, who they believe pursued the case against them solely to advance his political career.
"He accused us of money laundering," Erwin said, referring to remarks made by Ramos regarding Burum's 2007 PAC donations that prompted the criminal charges in the first place. "He said [the political action committees] were corrupt, which scared people away from donating to them, and that was interfering with our First Amendment rights. A public official should never talk like that.
"Now he's doing the same thing again."
In a recent article in the Inland Valley Daily Bulletin, Ramos criticized donations made by Burum in December to a political action committee associated with Jason Anderson, who is running against Ramos this fall.
Anderson, a former county prosecutor who teaches laws at the University of La Verne, is being backed by Business Leaders for Fair and Ethical Government, the political action committee formed by the four Colonies defendants last month.
Ramos called Burum's donations, as well as his purchase of slate mailer's on Anderson's behalf, "money laundering," a charge Erwin dismissed.
"It's a stupid thing to say if you understand the law," Erwin said. "PAC donations are protected free speech. This is just Ramos' way of trying to intimidate anyone who is running against him."
The district attorney's office did not return telephone and email requests for comment.
None of the four defendants have determined how much they will ask for in damages, but each claim against the county will be filed for reasons beside personal gain, Erwin said.
"Besides clearing our names, we want to make certain that this never happens again," said Erwin. "They falsified evidence against us, which some elected officials have been doing forever without any consequences. "That has to change."
Erwin said he and Burum expect to file their suits no later than April 1, and that Biane and Kirk will file later that month.
Ramos, who is seeking his fifth term as district attorney,  is right about one thing: Business Leaders for Fair and Ethical Government is solidly backing Anderson's candidacy.
"I will do whatever I can to help Jason get elected," Erwin said. "You couldn't ask for more in a candidate. He's the perfect person for the district attorney's job."