ComicCon to return to Ontario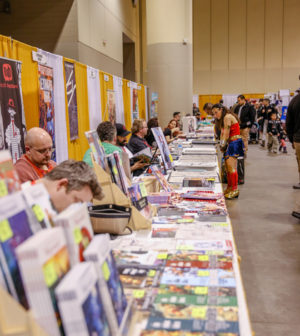 ComicCon Revolution, the yearly gathering dedicated to comic book characters and graphic novels, will return to the Ontario Convention Center May 16 and 17 2020.
The event, its fourth time in the Inland Empire, will again include artists, editors, novelists, producers, celebrities, writers, voice actors, according to a statement.
John Romita Jr., an artist best known for his works with Marvel Comics from the 1970s until recently, is scheduled to attend next year's event, the first time he will attend ComicCon Revolution in the Inland Empire.
Romita, 63, began contributing to Marvel Comics with cover sketches and Spider-Man storylines when he was 13 years old. His first notoriety began with his work on Iron Man, which began in 1978.
"Each year we work hard to craft an exciting guest list," ComicCon spokesman Mike Scigliano said in the statement. "As a team, we have a singular focus; creating a one-of-a-kind experience that leaves lasting memories in attendees both young and old."
Tickets are available at www.cccrtix.com.