CSUSB receives major grant for humanities research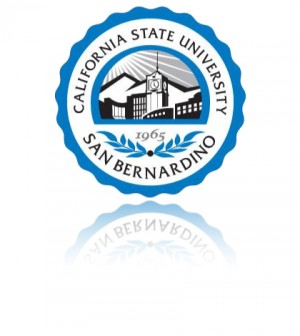 Cal State San Bernardino recently received a $10,000 grant from Cal Humanities, a non-profit organization that promotes and funds humanities research in California. CSUSB was awarded the grant for their project called "Growing up in Colton: An Oral history of Mexican Americans in South Colton, 1890-1960."
CSUSB's project began in 2013. The project explores the history of South Colton, a once-segregated community. Those working on the project document the history through recorded interviews with people born and raised in an area of the city known as "The Mexican Side of the Town."
Tom Rivera, a retired CSUSB associate dean of undergraduate studies proposed the project, along with Frank Acosta and Henry Vasquez, both retired educators from the area.
"We're delighted to have been awarded the grant from Cal Humanities," Cesar Caballero, dean of CSUSB Pfau Library said. "Its mission is to connect Californians to our shared heritage and diverse cultures, which nicely complements both CSUSB's commitment to diversity and the goals of our South Colton History Project…The insights gained from the project will allow for a more textured examination of South Colton's segregated area, thereby enriching our understanding of the city's history and that of California as well…"
The funding from Cal Humanities was part of the non-profits Community Stories Grant program, which awarded 18 projects a $10,000 grant. The program awarded a total of $180,000 to humanity projects that supported community-centered, story-based experiences.
"Cal Humanities is proud to support these projects, so deeply rooted in California's communities," said July Fry, President and CEO of Cal Humanities. "Made accessible to the public in a variety of ways, they will elevate stories that many of us have never heard, giving us a new understanding of our state."
CSUSB's project's research findings will be part of a presentation in March that will help mark the university's 50th anniversary.