Grant pays for fire engine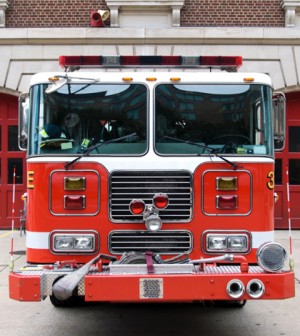 The Highland Fire Department has a new fire engine thanks to some help from the San Manuel Band of Mission Indians.
More than two dozen people today pushed the vehicle into Highland Fire Station 2, keeping alive a tradition that traces to when fire equipment was drawn by horses, according to a statement.
The million fire engine was paid for with a $1,.75 million grant the tribe issued last year. That money was also used to pay for that a self-contained breathing apparatus, EKG heart defibrillators and other rescue equipment.
"We are grateful for the opportunity to once again work on a government-to-government basis with the city of Highland and CalFire to provide this beautiful new fire engine and equipment that will not only save lives in our communities but also protect the safety of our firefighters," said Lynn Valbuena, chairwoman of the San Manuel Band of Mission Indians, in the statement.