Homebuilder announces Ontario project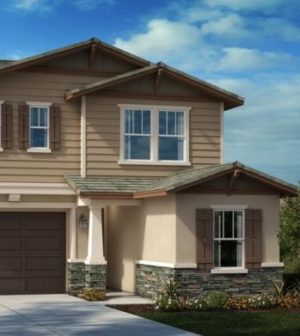 Los Angeles-based KB Homes will build a tract of single-family homes in Ontario.
Countryside will be 52 one and two-story homes that will range from 1,800 to $2,500 square feet, have three floor plans, walk-on closets and up to five bedrooms, according to a statement.
The development will be near Whispering Lakes Golf Course and will be accessible by Interstates 10 and 16 and the 60 Freeway. It will also be next to a public park and will be part of the Mountain View School District.
Prices will start in the low $500,000s.
The Countryside sales office is located at 2620 E. Barnvelder Court. It is open Mondays 1 p.m. to 6 p.m. and Tuesday through Sundays 10 a.m.– 6 p.m.