IE industrial market finishes 2017 strong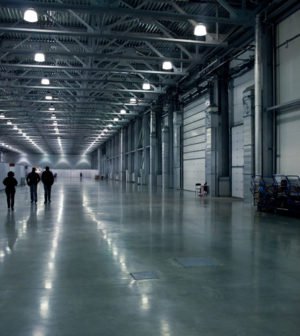 The Inland Empire had nearly 558 million square feet industrial space operating in the fourth quarter of last year, up from 536 million square feet one year earlier, according to data released Wednesday.
Another 20.7 million square feet was under construction, Newmark Knight Frank reported in its fourth quarter survey of the region.
The Inland Empire, probably the strongest industrial market in the United States, had four percent vacancy and absorbed a little more than five million square feet of industrial space during the last three months of 2017, according to Newmark Knight Frank's fourth-quarter report.
Also, an estimated 7.8 million loaded containers passed through Southern California seaports during the first 11 months of 2017, a record.