Inland manufacturing is in decline … slightly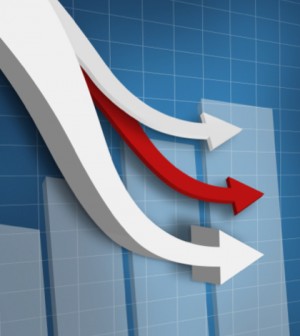 Manufacturing in the Inland Empire is officially struggling.
The region's purchasing managers index in March was 49, according to data released today by the Institute of Applied Research & Policy Analysis at Cal State San Bernardino.
That was the first time since August that the index was below 50, the benchmark for a growing manufacturing sector: a rating of 50 or above means manufacturing is expanding. Anything below 50, it's contracting, and it takes three consecutive months in either direction to establish a trend.
Perhaps more significantly, the index has declined for four straight months, a downward trend in one of the most important economic sectors.
"It's just a very weak recovery, and I don't think the Inland Empire is entirely out of the recession yet," said Barbara Sirotnik, institute director and a co-author of the index. "But I don't see being below 50 for one month as a reason to panic."
But several trends last month were a concern: production dropped three points last month compared with February, and new orders were essentially unchanged during that time, according to the report.
"I'm a little concerned about those numbers," Sirotnik said. "They're indications of how much manufacturers expect to sell what they're making, and right now those numbers aren't very strong."
As they often are, Inland purchasing managers were less than optimistic about the economy's immediate future. Sixty-two percent of those surveyed said they expect the economy to remain unchanged during the next quarter, while 21 percent predicted it will become weaker.
Only 17 percent said they expect the economy to improve, according to the report.