Inland PMI dips below 50 – again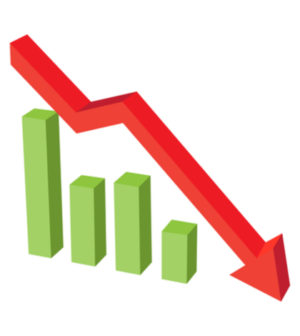 For the second time in four months, the Inland Empire's purchasing managers index has dipped below 50, the number that determines whether the region's manufacturing sector is expanding or contracting.
September's index, 49.7, was down from 50 in August and 55 in July, according to data release by the Institute of Applied Research and Policy Analysis at Cal State San Bernardino, which applies the monthly analysis.
In June, the index dipped to 46.3, the first time in more than two years that it fell below 50.
It's not time to get too concerned, because three consecutive months of growth or expansion are needed to establish a trend.
Still, the pattern during the last four months is unsettling, according to one of the persons who helps compile the index.
"For the past few months the local purchasing managers index has shown a great deal of variability," said Barbara Sirotnik, institute director and co-author of the report, in a statement. "This trend is somewhat of a concern, especially since the national purchasing managers index dipped below 50 in August for the first time in 35 months, reflecting weakness in the manufacturing sector."
Sirotnik identified two positives from this month's report. 
First, production and new orders were above the 50 percent baseline, which shows growth: Production increased from 48.3 to 56.7 this month and new orders increased from 51.7 to 53.3. 
Second, the purchasing managers Index isn't close to 42.9, the number that indicates the economy is contracting.
Purchasing managers also remained about as optimistic as they were a month ago: nearly two-thirds of those surveyed said they expect the local economy to remain unchanged during the next three months, while 16 percent said they expect it to get stronger during that time.
Nineteen percent said they expect the local economy to get weaker during the upcoming quarter, according to the data.