Issa looks to resolve "Made in USA" battle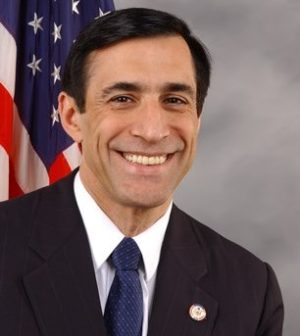 U.S. Rep. Darell Issa, R-Riverside, is likely to introduce a bill that would make it easier for manufacturers to put "Made in America" on their products.
The bill would be similar to legislation introduced in the Senate in January and would be aimed specifically at California, Issa said Tuesday.
Unlike the other 49 states, California law makes it illegal to place "Made in America" on a product if any component within it, regardless of how small, was made outside the United States. Changing that law has long been a goal of Tony Maglica, founder and owner of Mag Instrument Inc. in Ontario, which manufactures high-end flashlights used by law enforcement and the public.
Maglite is not allowed to put "Made in America" on its products because an O-ring and some tiny electronic parts are manufactured outside the United States, which Maglica says hurts his business.
Issa, whose bill would supersede any state legislation, toured Maglite's main production facility and said he was convinced Maglite's flashlights should be allowed to say "Made in America" on them.
"I've seen defense plants that didn't have as many parts made [in the United States]," Issa said.