Mortgage delinquencies continue to decline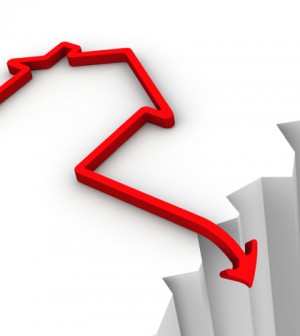 Four point two percent of all mortgages in the United States were in some state of delinquency during April, according to data released Tuesday.
That was a slight decline compared with April 2017, when 4.8 percent of all mortgages,  including foreclosures, were at least 30 days past due, Irvine-based CoreLogic reported in its monthly assessment of mortgage delinquency.
Nationwide, the foreclosure inventory rate in April was 0.6 percent, virtually the same as exactly one year earlier. That's the lowest foreclosure inventory rate since June 2007, when it was also 0.6 percent.
"Job growth, home-price appreciation, and full-doc underwriting have pushed delinquency and foreclosure rates to the lowest point in more than a decade," said Dr. Frank Nothaft, Core Logic's chief economist, in the statement.
National home prices grew 7.1 percent in May, the fastest annual growth in four years, and U.S. employers have hired approximately 2.4 million people during the past year, according to the data.
"Together, this heightened financial stability is pushing delinquency and foreclosure rates to record lows," Nothaft said.
In the Inland Empire, the mortgage delinquency rate in April was 3.7 percent, down 0.7 percent from April 2017.  The two-county region's foreclosure rate was 0.3 percent, virtually unchanged year over year, CoreLogic reported.