ONT has another huge month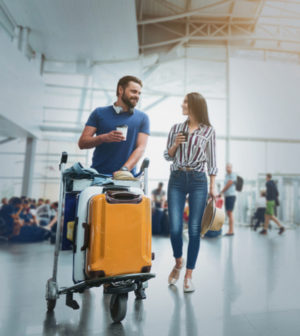 Ontario International Airport recorded its fifth consecutive month of double-digit passenger gains in November.
The airport, one of the fastest growing in the United States, saw its passenger volume grow by 10 percent during the next-to-last month of the year, the Ontario International Airport Authority announced recently.
Passenger volume in November topped 501,000: 475,000 domestic travelers and 26,000 international passengers. Those were increases of 10.1 percent and 8.8 percent, respectively, year over year.
"We continued to see robust passenger gains in the run-up to the Thanksgiving and winter holidays, showing that Ontario is an attractive destination airport, especially at times when other airports can be congested and the travel experience stressful," said Mark Thorpe, chief executive officer of the airports, authority, in a statement. 
November was also the third month in 2019 in which the number of passengers who flew through Ontario International topped more than a half-million. During the first 11 months of 2019, more than five million passengers arrived and departed Ontario International, an increase of 8.4 percent from the first 11 months of 2018.
Of those, nearly 4.8 million were domestic passengers, while close to 275,000 traveled outside the United States.
Commercial freight shipments in November grew by more than five percent, to 66,000 tons, while mail declined nearly 26 percent, the airport authority announced.