Opening arguments continue in Colonies case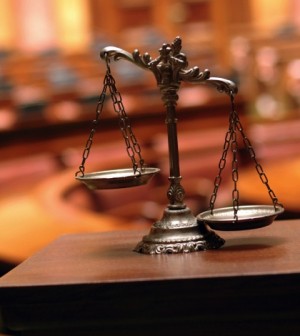 For the second time in less than a week, a San Bernardino County Superior Court jury heard opening arguments in the Colonies corruption case.
Last week, Deputy District Attorney Lewis Cope alleged that Jim Erwin, the county's former assistant assessor, participated in a multi-million dollar bribery scheme in connection with a commercial and residential development in Upland.
Bribery and corruption charges have been filed against Erwin, Rancho Cucamonga developer Jeff Burum, former county Supervisor Paul Biane and Mark Kirk, one-time chief of staff to former Supervisor Gary Ovitt.
Those charges were filed in connection with the development of Colonies Crossroads and Colonies at San Antonio, the 434-acre project next to the Foothill Freeway.
All four defendants maintain their innocence and say the charges against them are politically motivated. San Bernardino County District Attorney Mike Ramos has been subpoenaed to testify in the case.
Burum is alleged to have paid $400,000 in bribes to his three fellow defendants and former Supervisor Bill Postmus, payments that settled a lawsuit Burum filed agains the county and made the development of by Colonies projects possible., according to prosecutors.
"Mr. Burum is a very successful developer and an extremely smart man, possibly even brilliant," Cope told the jury. "He's also very sought after by politicians, who are afraid to cross him because he could insure their defeat in their next election."
Last week, Rajan Maline, Erwin's attorney argued – Erwin is being tried separately – that the prosecution's case is like a photograph that tells a misleading story.
"The story you just heard [from the prosecution] has no basis in reality," Maline told the jury . "There was a dirty deed done, but it was done by the county against Mr. Jeff Burum."
Attorneys for Burum, Biane and Kirk are expected to begin presenting their case Tuesday. Opening arguments are expected to last through Wednesday.