Plans are submitted for Montclair Plaza renovation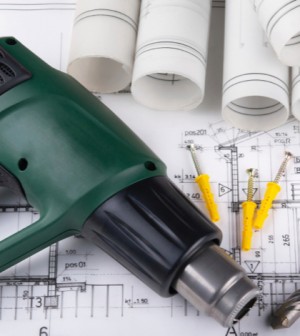 It's official: The plaza's owner will add more shops and an outdoor component to the property, which has been hurt by the success of Victoria Gardens. City officials and members of the city's business community say the changes are long overdue.
For the third time in its 47-year history, Montclair Plaza is on the verge of a major renovation.
Last month, the mall's new owner, CIM Group Inc. in Los Angeles, presented to the city's planning commission details of a long-anticipated overhaul of the mall.
Those plans include new stores, parking garages, a multiplex and several outdoor plazas. The latter will serve as walking areas and community gathering spots and will be the first time the enclosed 1.2-million-square-foot mall has had an outdoor component since it opened.
Commission members approved the plans and the project's environmental review at its April 27 meeting. Despite the magnitude of the project, the city council isn't required to vote on the renovation and apparently has no plans to do so, said Steve Lustro, Montclair's community development director.
That means groundbreaking could start within months, although CIM Group – which reportedly paid $170 million for the mall two years ago – hasn't said when that might happen.
Rumors of major changes to Montclair Plaza have been circulating for several years, but this is the first time the city has been presented with a specific set of plans and signed off on them.
From the city's perspective, construction can't start soon enough: the plaza generates about 25 percent of the city's sales tax revenue, by far the largest source in the city, Lustro said.
"It's impossible to [understate] how important it is for the city to get Montclair Plaza back to where it should be," said Lustro, who speculated that groundbreaking on the renovation could start as early as this summer, with the project finished by the end of 2016. "It absolutely has to be done, and if CIM Group does everything it says it's going to do, we believe it will work.
"It will make the plaza more of a destination location, which is what it needs to become to be competitive."
Montclair Plaza was the only indoor shopping mall in San Bernardino County when it opened as one-level facility during the fall of 1968. At the time, it had nearly 70 stores, with The Broadway, May Co. and J.C Penney as its anchor tenants.
In 1985, the plaza underwent its first renovation when it added a second level. One year later, the first Nordstrom in San Bernardino County opened there.
Besides Nordstrom, its anchor tenants now are Sears, Macy's, JC Penney and Barnes & Noble bookstore; the latter is the most visible Montclair Plaza store to anyone traveling Interstate 10.
The plaza's specialty tenants include Ben Bridge Jewelers, Victoria's Secret and Sephora, and it attracts an average of approximately 33,000 customers a day, or roughly 12 million a year, according to the mall's 's website.
The plaza, located between Central and Monte Vista avenues next to Interstate 10, also has some open space.
In 2006, when Robinsons May went out of business, Macy's moved into that store's former location. The site Macy's abandoned remains vacant.
In 2008, when it was still owned by General Growth Properties in Chicago, Montclair Plaza underwent a major interior renovation that included a remodeling of Nordstrom. Unfortunately, that did not help the plaza compete with Victoria Gardens, the upscale, open-air lifestyle shopping mall that opened in Rancho Cucamonga in 2004.
As soon as it began doing business, Victoria Gardens became what the retail trade refers to as a destination location, meaning a place people travel great distances to shop. Unlike Ontario Mills, which opened in 1996, Victoria Gardens over time drew patrons away from Montclair Plaza.
"With the Mills, I think people realized quickly that it's a discount mall," Lustro said. "It only affected us a little bit at the beginning, right after it opened. But Victoria Gardens definitely has had an impact."
While there are malls in far worse shape – Carousel Mall in San Bernardino, for example – Montclair Plaza is definitely in need of an overhaul. Prime space sits vacant on both levels, and its tenant mix – even with Nordstrom, one of the most sought-after anchor tenants – feels tired.
At least one local real estate broker believes CIM Group's renovation plans will make Montclair Plaza competitive again.
"I really like what they're doing," said Brad Umansky, owner of Progressive Real Estate Partners in Rancho Cucamonga and a specialist in retail transactions. "They're looking at how to improve the entire property, which is a good approach. It's still a great location, but [Montclair Plaza] doesn't generate the kind of excitement that you get at other malls, like Victoria Gardens or the Shoppes at Chino Hills."
Much of Victoria Gardens' appeal stems from it being an outdoor facility that recreates the feeling of shopping downtown instead of in an enclosed mall. That's why CIM Group is adding an outdoor element to Montclair Plaza, although approximately 98 percent of the plaza's operation will remain indoors, Lustro said.
On the mall's north side, Montclair Plaza is fronted by a large, two-level parking structure that does nothing to advertise its main entrance. While that certainly needs to be fixed, Umansky believes it's more important to make the plaza more visible on its south end.
"Thousands of people drive the freeway every day, but they can barely tell there's a mall there," Umansky said. "It's not a very attractive view. I think they need to fix that before they fix the north side."
The city's business community is anxious to see the Montclair Plaza renovated and its solidly behind CIM Group's plans, said Darleen Curley, president and chief executive officer of the Montclair Chamber of Commerce.
"I've seen all the renderings and I think what they want to do is pretty exciting," Curley said. "I really like the outdoor element, because it will attract people from outside the area, and that will help all of our businesses. It will show them everything else we have in Montclair."