Riverside company makes All- American fire helmets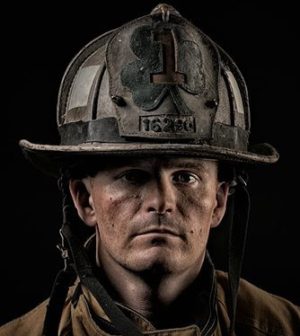 Phenix Fire Helmets
Phenix Technology Inc. in Riverside makes equipment used by emergency service personnel, but the company is probably best known for its fire helmets.
The privately-owned business was started in San Clemente in 1972 by Ronnie Coleman and Ray Russell. Both men were fire captains, and both collected antique fire helmets.
The pair soon began talking about designing and manufacturing the ideal fire helmet, and put together enough money to buy an injection moulding device. Their goal was a helmet that was safe, comfortable and that performed better than any other helmet, according to a statement on the company's website.
About one year later, Phenix Technology produced "First Due," which was made of high-temperature thermoplastic. The Riverside County Fire Department immediately bought 200 of the helmets, after which three metropolitan departments each made a similar purchase.
Today, the company's three basic helmets are used by fire departments in 20 countries. But Phenix Technology, which moved to Riverside in the late 1980s and today employs about 25 people, considers itself  a "Made in the USA" operation.
"We've never thought about moving any of our operation out of the country," said Chloe Buchanan, the company's interactive marketing manager. "We're a family business, and we're totally an American-made product. We want to support the U.S. economy. And if you move out of the country you risk losing quality."
Phenix Technology recently received an "E" Award" for Exports from the U.S. Department of Commerce. Those awards, which were started by President John F. Kennedy in 1961, recognizes companies that make a "significant contribution to expanding U.S. exports, according to a statement.
Despite its international success, most of Phenix Technology's business is in the western United States.
"If you check all of the fire departments up and down the west coast you'll find that most of them use our helmets," Buchanan said. "Our helmets are designed to be comfortable, and they're designed by firefighters for firefighters. We think that makes a big difference."