Stater Bros names new president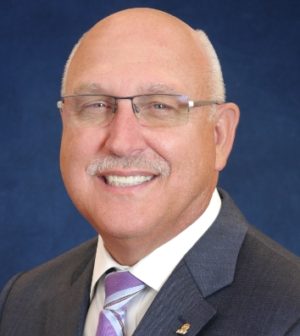 George Frahm has been named president of Stater Bros. Markets.
Frahm, who began working for Stater Bros. 45 years ago  as a clerk's helper and janitor, will assume his new responsibilities Monday, according to a statement released by the company.
He will report to Stater Bros.' Chief Executive Officer Pete Van Helden.
Frahm has held a number of positions with Stater Bros. since he began working for the company in 1973, including store manager, retail grocery supervisor and retail district manager.
He was named director of labor relations in 1995. His most recent position was executive vice president of administration and distribution.
Frahm is also a graduate of USC's Food Industry Executive Program.
"George is a remarkable leader who embodies the spirit of the Stater Bros. family," Van Helden said in the statement. "George's extensive contributions to the company's success have been invaluable, and his promotion to president reflects his broad knowledge of the food industry."