Teacher who protected her students during a campus shooting recognized by Mag Instrument Inc. in Ontario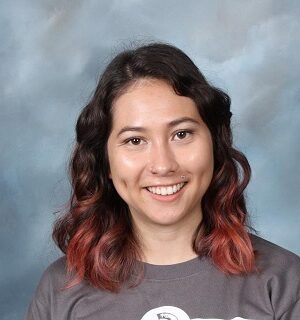 Kaitlin Holt, a music teacher at Saugus High School in Santa Clarita, said a class she took in how to deal with a shooting probably helped her save lives.
Mag Instrument Inc., the Inland Empire company that manufactures and distributes high-grade flashlights used by law enforcement and the military, has given out its second Civilian Hero Award.
In a ceremony held Tuesday at Mag Instrument's Ontario headquarters, company founder and president Anthony Maglica presented the award to Kaitlin Holt, a music instructor at Saugus High School in Santa Clarita.
Holt was hailed as a hero after the early morning shooting Nov. 14, which left two students dead and five wounded. Holt, who was teaching a class when the incident happened, barricaded herself and her students in a classroom and waited for police to arrive.
The shooting, which lasted no more than 16 seconds, was carried out by a 16-year-old boy who later that day took his own life.
Despite the chaos breaking out around her, Holt treated one of the wounded students, who was bleeding profusely after being snot in the back and shoulder. Holt likely saved the student's life, according to witnesses.
For that, Holt – who had been teaching for less than one year when the shooting happened – was presented with Mag Instrument's first Civilian Hero Award of 2020. 
People who respond as Holt did in the face of immediate danger should receive more recognition from the public, according to Maglica.
"We spend too much time focusing on the perpetrators of these awful crimes, and not enough on the people who perform heroic acts trying to stop them," Maglica said during the 10-minute presentation ceremony. "We spend too much time focusing on the perpetrators of these awful crimes. We need to recognize the heroes who rise to the occasion and do great things in the face of evil."
Last September, Magilca made similar comments when he presented Mag Instrument's first Civilian Hero Award to Gary Fishbone, an electrical contractor in New Jersey. 
Fishbone, with the aid of two small Maglite flashlights that he said he always carries in his tool bag, helped lead more than a dozen people to safety out of Tower 7 immediately after the Sept. 11, 2001, terrorist attacks in New York City.
Despite little visibility because of thick dust and debris, Fishbone used the flashlights to help to lead the group out of the building and onto a loading dock, where everyone was safe.
Like Fishbone, Holt tried to downplay the idea the she was a hero, insisting the she did only what she was supposed to do.
During an interview with television and print reporters, Holt recalled that she didn't believe it when a student told her that shots were being fired on campus. Not wanting to take a chance, she ordered her students to remain in the classroom, locked the door and blocked it with a piano.
She then gathered everyone in her office nearby, locked the doors, turned off the lights and ordered everyone to turn off their cell phones. By then, everyone could hear shots from outside the room.
Her main goal was to keep everyone as calm as possible, Holt said.
"I told them, 'I know you're freaking out, but don't have your cell phone on,' Holt recalled. 'Turn the sound off, turn the [light] off.' "
Holt was not improvising or guessing at what she should do to protect her students. A few weeks earlier, she took a class at American Tactical Defense in Fullerton, which teaches schools as well public and private organizations how to respond to intruders and "active shooters."
Holt said that program, which is co-sponsored by Mag Instrument, gave her the knowledge and confidence she needed to do exactly what needed to be done in such extraordinary circumstances.
"I did what I was told to do," she said. "I don't think I'm a hero."
Holt might not be giving herself enough credit, one of her instructors said.
"Kaitlin did exactly what she was trained to do," said Bryan McKenrick, spokesman for American Tactical Defense. "She put her life on the line to save those kids, and she was successful. More people would have been hurt if she had not reacted the way she did."
School teachers should not be armed unless they have "extensive training" in the use of firearms, but Holt's actions last November show that some knowledge of how to deal with a shooter is probably a good idea, according to McKenrick.
"We're very honored, and thrilled, that one of our students won this award," McKenrick said. "She absolutely deserves to be recognized for her heroism. There's no other way to put it."
Mag Instrument Inc. gives out similar awards in partnership with the National Law Enforcement Officers Memorial Fund and the National Fallen Firefighters Association, company spokesman Lou Desmond said.