U.S. jobless claims take record drop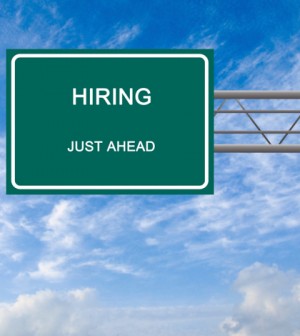 The number of U.S. residents filing for unemployment benefits fell last week to its lowest level in more than 48 years, according to data released Friday.
Claims for state unemployment benefits dropped to 210,000, a seasonally adjusted figure, for the week ending Feb. 24, the U.S. Department of Labor reported.
That was the lowest level since December 1969. Also, claims for the previous week were revised to show 2,000 fewer applications than were previously reported.
The nation's jobless rate is currently 4.1 percent, which economists consider to be virtual full employment.  The next U.S. jobs report is scheduled to come out March 9.
"It's an impressive number because it shows the economy is strong and it's reaching down to the middle class," said Jay Prag, professor of economics and finance at the Drucker School of Management at Claremont Graduate University. "That's good for everyone."