Uber Eats comes to part of Riverside County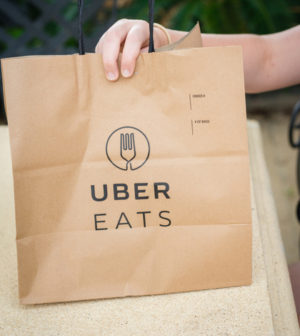 Uber Eats, the food delivery service, has begun operating in Temecula, Murrieta and Menifee.
The program began offering deliveries in those three cities Wednesday, according to a statement.
Meals from approximately 50 of the most popular restaurants in southwest Riverside County, including Corner Bakery, Luna Grill and Los Primos Mexican Food are available for delivery.
Residents of Temecula, Murrieta and Menifee and their surrounding communities can now use the Uber Eats app,  or visit www.UberEats.com, to order food and have it delivered quickly.
"We're thrilled to be launching Uber Eats in Temecula and the surrounding areas, bringing a convenient and reliable way for people to get the food they love," said Pat Winter, Uber Eats' Southern California senior manager, in the statement.
Uber Eats is also "opening up new economic opportunities for delivery partners and enabling restaurants and chefs to connect with more customers," Winter added.
San Francisco-based Uber founded Uber Eats in 2014. It now operates in dozens of cities worldwide.