UCR medical school gets help from the state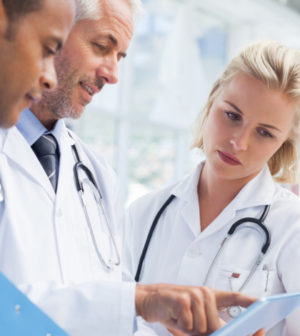 The UC Riverside School of Medicine is slated to receive $25 million in Gov. Gavin Newsom's 2020-2021 fiscal year budget, which was unveiled earlier this month.
That money will allow the school, which welcomed its first class in 2013, to expand enrollment, increase its operational support and double – from 250 to 500 – the medical doctors its training, according to a statement on the school's website.
That's good news, because the Inland Empire is facing a critical shortage of both primary-care and specialist physicians. The two-county region has only 35 primary care physicians per 100,000 people—well short of the 60 to 80 per 100,000 needed, according to the statement.
"The state's support for our medical school will help improve access to high-quality health care for all Californians," UC Riverside Chancellor Kim A. Wilcox said in the statement. "The additional funding for the school in the governor's budget proposal will help us train and retain more doctors in underserved areas. 
"The greatest indicator of where physicians will practice is where they completed their medical training."