UPS Mechanics Vote to Strike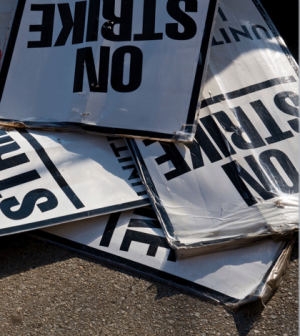 Aircraft mechanics with United Parcel Service have voted to authorize a strike.
Members of Teamsters Local 2727 announced Monday that they took that action following three years of contract negotiations, according to a statement on the union's website.
Major health care concessions were cited as a primary reason for the vote. About 80 percent of the company's 1,200 maintenance employees participated in the vote, which was conducted by mail in October and November.
UPS expects to ship about 700 million packages during the upcoming holiday season, the company's peak time of the year. A strike is not likely to happen during that time.
UPS Airlines maintains its West Coast air and truck hub at Ontario International Airport.
Inland Empire Economy Continues to Grow
The Inland Empire economy grew by 2.2 percent during the third quarter, more than double its growth rate compared with the previous quarter.
Government hiring accounted for approximately half of the jobs created in Riverside and San Bernardino counties during the third quarter, making it the largest contributor to the region's gross metropolitan product, according to a report released Wednesday by UC Riverside's School of Business Center for Economic Forecasting and Development.
The logistics industry, always a major player in the local economy, made up 40 percent of the region's GMP growth during July, August and September. Only two local sectors – construction and professional/business services – lost jobs during the third quarter, the report stated.
Year-to-date, permits in residential and non-residential construction have dropped 2.9 percent and 4.4 percent respectively compared with the same period in 2015, according to the report.
The Inland Empire economy is still expanding, but not as fast as it was when the recovery began, said Robert Kleinhenz, the center's executive director of research.
"We're several years after the start of the expansion and we're getting closer to full employment," Kleinhenz said. "At that point, the growth has to slow down because we can't add as many jobs as we were before.
"The economy is still growing, but we're on cruise control."
Like all economists, Kleinhenz is studying President-elect Donald Trump and his transition team for signals regarding how he might manage the economy.
"He wants to spend money infrastructure which is good," Kleinhenz said. "But he has also talked about higher tariffs on imports, which would affect the flow of goods into the United States, and that could affect the Inland Empire."