Mitchell Bradford has had a long successful career in real estate development.  He recently joined the talented team at Jeff Burum's Diversified Pacific. According to a press release from the company:
"His 35 years of experience and leadership in the industry as a homebuilder and multi-family investor/owner will play a key role in the company as it seeks to grow and expand its reach and focus."
During his years in the industry, Bradford has served in leadership roles with major homebuilding companies including Kaufman & Broad, Ryland, William Lyon Homes and John Laing Homes. He has purchased and sold more than $2 billion of real estate throughout his career.
During the global economic crisis of 2008, he began forming partnerships to acquire troubled and undervalued properties throughout California, Nevada and Arizona. As of 2020, Bradford successfully completed the development of more than 140 single family homes, townhomes and condos and the acquisition, renovation and disposition of more than 1,700 apartments. Much of the role he will serve working with Diversified is contributing to the expansion of their land entitlement activities and the growth of their multi-family development and acquisitions.
Bradford strongly believes in servant leadership and has served the building industry in many capacities during his career, including president of the Building Industry Association (BIA) Orange County Chapter in 2005 and president of BIA of Southern California in 2008.
Bradford is equally committed to his faith and family. He is an elder emeritus at Mariners Church in Irvine, CA and is a past board member of PureHope, a faith based non-profit organization located in Dallas, Texas.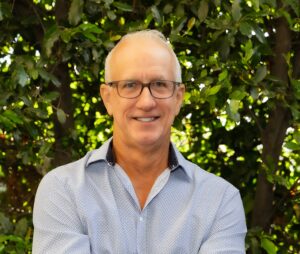 Bradford sat down with IE Business Daily to answer some burning questions we had for him about real estate development, housing issues, and our region.
Here is what he had to say.
Question: What is the immediate future of the IE housing market and what do you think the hot/cold markets will be?
Answer: The immediate future of the Inland Empire housing market will see affordability and interest rates as driving factors in 2024.  Supply of available resale homes for sale is very low. Homeowners with stable jobs are not selling their homes as their mortgage rates are likely ½ of what they would be should they sell and seek to move up.  This lack of supply puts upward pressure on pricing.  New homes delivered to the market should see stable demand as homebuilders will incentivize buyers with rate buy downs.
The rental market will likely tighten as many potential buyers will continue to rent.  They cannot afford the median priced home and the monthly payment that has doubled over the last 12 months due to the dramatic interest rate jumps during that same time period.
Q: Many economists are predicting at least a mild recession in 2024 what effect will that have on the various markets for housing and or commercial properties and development?
A: Recessions always impact consumer confidence with a corresponding impact on housing sales and apartment rentals.  However, with the growth in the logistics sector of the Empire economy, new jobs and population growth will likely offset any major decline in housing sales and apartment rentals in 2024.
However, the full impact of the dramatic interest rate increases on commercial real estate has likely not been fully realized.  Many high leverage loans issued in 2020 and 2021 will reach maturity in 2024.  There will very likely be a flurry of re-structuring and capital calls as developers and borrowers seek to stabilize their investments.
Should interest rates begin to moderate in 2024, the multi-family industry should experience increases in the sale of existing assets.  Increases from a dramatic fall off in total sales of assets from 2020 to 2023.
Q: What was it about the opportunity at Diversified Pacific that attracted you at this stage in your highly successful career?
A: First and most importantly, I trust Jeff Burum.  I respect his drive, determination and tireless efforts.  He's a winner.
Identifying partners with vision and alignment of purpose and values has been a significant challenge for me as I've developed and sold homes and apartment assets over the last 15 years.  With Diversified expanding into multi-family housing, along with continuing their business of acquiring and entitling land for new homes, they check all the boxes for me as I look forward to the next 10 years of my career.  Jeff and Matt are great friends and leaders in the industry.  They have robust plans to grow and diversify their business model.  The opportunity to work with the team to grow and expand aligns with my plans and personal aspirations.
Q: What are some of the most important lessons you have learned in your career?
A: Relationships –Team work – Joy in the journey.  Valued relationships are critical to long term success and make even difficult times rewarding.  Surround yourself with smart, driven, creative people with integrity and generosity in their DNA and work and win as a team.  Find time to laugh and have fun along the way.  Don't EVER take yourself too seriously.
Q: If you could make one key policy change with regards to housing, what would it be?
A: Each City's general plan updates should include significant increases in higher density housing and the streamlining of the approval process.  That's 2 changes, but they need to work hand in hand.