Bank merger approved by stockholders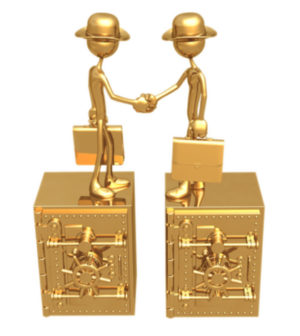 Shareholders with CVB Financial Corp. in Ontario and Community Bank in Pasadena have approved the merger of the two entities.
Both groups OK'd the move last week at their respective regular shareholder meetings, four months after the agreement was announced, according to a statement.
CVB Financial will purchase Community Bank for nearly $890 million in cash and stock. The agreement, which is still subject to regulatory approval, is expected to become official during the third quarter.
CVB Financial's total assets are expected to increase to approximately $12 billion, and its earnings per share by about 12 percent, as a result of the transaction.
Community Bank had an estimated $3.7 billion in assets at the end of last year.
CVB Financial is the holding company for Ontario-based Citizens Business Bank. It's the ninth-largest bank holding company based in California, with assets of approximately $8.4 billion, according to the statement.