Casa Colina to host fundraiser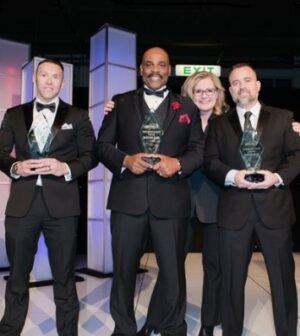 Casaconlina.org
Casa Colina Hospital, the famous rehabilitative facility, will host its annual Tribute to Courage Gala March 7 at the Sheraton Fairplex Hotel and Conference Center in Pomona.
The event, the Pomona hospital's largest fundraiser of the year, pays tribute to the courage and perseverance of those recovering from a serious injury or illness, according to a statement.
The black-tie gathering attracts prominent figures from healthcare, entertainment, business, and local government.
This year's theme is "From Survival to Service." David Kiley, the 13-time paralympic medal recipient who led the Casa Colina Condors wheelchair basketball team to eight national championships throughout the 80s and 90s, is being honored this year.
"Through his participation in adaptive sports like wheelchair basketball and adaptive skiing, David has been committed to helping others with disabilities grow and live life to the fullest," said Felice L. Loverso, said Casa Colina's chief executive officer and president, in the statement.
Actor, writer, and director Bonnie Hunt will host this year's event. To purchase tickets or a sponsorship sponsorship email foundation@casacolina.org, call 909/596-7733, ext. 2260, or visit casacolina.org/tribute.