City upgrades wastewater plant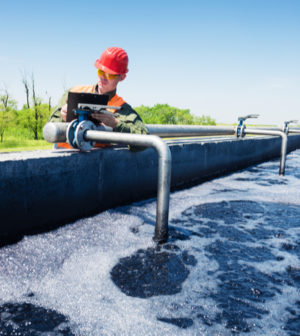 Riverside has completed the largest public works project in the city's history, a multi-million dollar renovation of its wastewater treatment plant.
The high-tech project, which city officials marked with a ribbon-cutting ceremony, took nearly five years to complete. It included installing new equipment and adjusting some treatment techniques, according to a statement.
The result is the facility at 5950 Acorn St. will produce wastewater that is ten times cleaner than it produced previously.
"This project is an excellent example of how Riverside stays at the front of the pack when it comes to innovation and excellence," Mayor Rusty Bailey said in the statement. "This cutting-edge technology will serve our city well, now and into the future."
Riverside now can process 46 million gallons of wastewater per day, up from 40 million gallons per day, which will make it easier for Riverside to accommodate growth.
The project cost $192 million, which was $6 million under budget, according to the statement.