College president receives award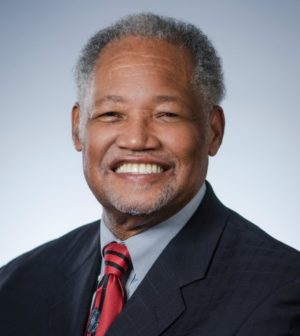 Henry D. Shannon, president and superintendent of Chaffey College, has been named winner of the national 2018 Marie Y. Martin Chief Executive Officer Award.
The award, which is presented by the Association of Community College Trustees, recognizes educational leaders "who have made a significant impact on two-year colleges at the local, state or national level, according to a statement.
Shannon, who previously won a regional version of the award, accepted the honor Oct. 26 in New York.
"He is a mentor for numerous individuals, a tireless advocate for students who have been historically underserved and a nationally-recognized community college leader who leads with character and conviction," said Kathleen Brugger, president of Chaffey College's governing board.
Shannon is a member of several boards of directors, including the American Association of Community Colleges, the Community College League of California and the Alliance for Education of San Bernardino County, according to the statement.