Defendants in Colonies trial found not guilty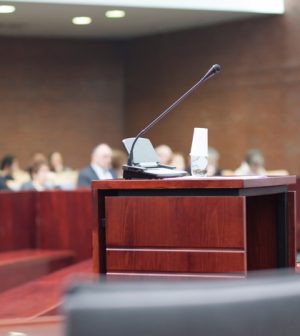 A San Bernardino County Superior Court jury acquitted three defendants in the Colonies Crossroads case Monday, all of bribery and corruption charges filed against them.
Rancho Cucamonga developer Jeff Burum, former County Supervisor Paul Biane and Mark Kirk, former chief of staff to then-Supervisor Gary Ovitt, were all charged in connection with an alleged scheme to get a $102 million settlement out of the board of supervisor
Prosecutors alleged that settlement, engineered through donations to political action committees prosecutors alleged were illegal, helped speed up the development of Colonies Crossroads, the 434-acre retail and residential development that was built by Burum's investment group, Colonies Partners LP.
But following nearly eight months of testimony, jurors rejected all nine of the charges against the three defendants, prompting a flurry of hugs, kisses and visible sighs or relief in Judge Michael A. Smith's packed courtroom.
"Most of all, I am grateful to all of jurors," said Burum, who was visibly on edge during the minutes leading up to the verdicts being read. "Those people gave up seven months of their lives and their careers to make sure that justice was done, and they made the right decision.
"Those people are my heroes right now."
As he left the courtroom, Burum had pointed words for the district attorney and state attorney general, the two agencies that tried the case, although he never mentioned either by name.
"No one should ever have to wait seven years to defend themselves in court," Burum said, referring to when he and his co-defendants were first indicted. "Not anyone. Ever."
One defense attorney said the jury's decision, which came after a little less than two days deliberation, proved what defense attorneys have maintained since testimony began in January: none of the charges should have been filed.
"When I first read the grand jury testimony I couldn't see where their case was," said Mark McDonald, attorney for Paul Biane. "Well, they didn't have one. The only word for this case is 'tragedy,' because it never should have happened."
The fourth defendant in the trial, James Erwin, is being tried separately. His jury continued its deliberations Monday.