Delinquent mortgages drop, locally and nationally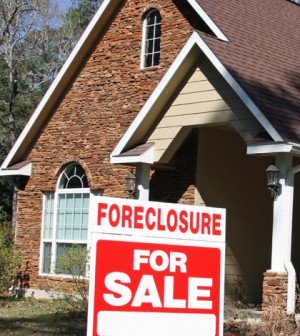 Four point five percent of the mortgages in the United States were delinquent during June, according to data released Tuesday.
That was a drop of .8 percent year-over, Irvine-based CoreLogic reported.
The national foreclosure inventory rate, which gauges the share of mortgages in some stage of delinquency, was .7 percent in June, down from .9 percent in June 2016. That was the lowest rate recorded since July 2007, when the foreclosure inventory rate was also .7 percent, according to CoreLogic.
A delinquent mortgage is one that is at least 30 days past due, including foreclosures.
Early-stage delinquencies are 30-59 days past due, late-stage delinquencies 60-89 days past due, and a serious delinquency is any mortgage 90 days or more overdue.
In the Inland Empire, 4.2 percent of all mortgages were in some stage of delinquency in June, down .7 percent year-over-year. Serious delinquencies in Riverside and San Bernardino counties in June were totaled 1.4 percent, down from 1.9 percent in June 2016, CoreLogic reported.