First tenants open at Rialto real estate development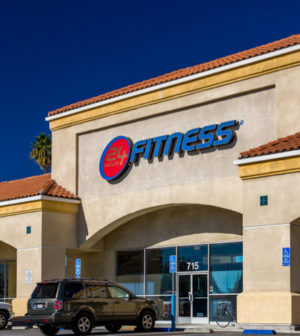 Renaissance Marketplace, the 430,000-square-foot shopping and entertainment center under development in Rialto, has its first six tenants.
A 13-screen Cinemark Theatre with an Extreme Digital Cinema auditorium, 24 Hour Fitness, Five Below, Starbucks, Panda Express and 7-11 have opened there recently, according to the project's developer, Lewis Retail Centers in Upland.
The project, between North Linden Avenue and North Ayala Drive near the Foothill Freeway, is meant to be a community gathering place as much a place where people can shop and eat, said Wayne Williams, Lewis Retail's marketing director.
"Renaissance Marketplace will be [a] place where families spend free time, where community organizations gather, where friends meet for birthday celebrations and where people go to enjoy being part of a larger community," Williams said in a statement.
Renaissance Marketplace is already having an impact. The 24 Hour Fitness attracted "strong" membership numbers before it opened and Starbucks attracted hundreds of patrons its first day in business, Williams said in the statement.
Future tenant openings were not mentioned.
Lewis Retail Centers is part of the Lewis Group of Cos., which is one of the largest privately owned real estate development companies in the United States. Lewis Retail Centers is currently developing an estimated six million square feet of projects, according to the statement.