Fixing an underperforming mall can be difficult, and costly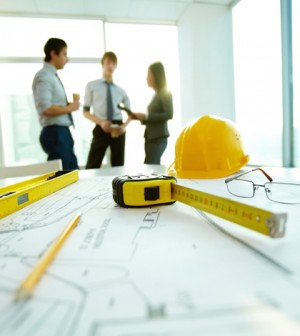 Montclair Plaza is gearing up for a major renovation, but it's hardly the only mall that has had to reinvent itself to survive. A bad tenant mix, or changes in the local demographic, can spell doom for any facility. The hardest part is coming up with a long-term recovery plan that will work.
Sam Catalano has simple advice for CIM Group in Los Angeles, owner of the Montclair Plaza.
CIM Group recently got the city of Montclair to approve a major renovation of the 47-year-old mall, one that will include bringing in some new specialty tenants and adding an outdoor component. The latter should allow Montclair Plaza to compete with Victoria Gardens in Rancho Cucamonga.
A good idea, but Catalano believes the key to retail isn't about being an indoor or outdoor facility, or being old or young, or even being trendy.
It's about anchor tenants, he says.
Get a good anchor tenant mix and you'll prosper during the good times and make it through the down markets. Lose them, or get the wrong mix, and you will never be able to compete.
"I really believe anchor tenants are the key to this business," Catalano said. "They're what attracts people from outside your immediate area, and they keep people coming back. If you have those, and you protect them, you should be OK."
If anyone can speak with authority about the decline and fall of a shopping center, and how difficult it can be to bring such a property back to life after it's hit rock bottom, it's Catalano.
Catalano is general manager of Carouse Mall in San Bernardino, which opened as Central City Mall in the fall of 1972. He's worked there for 35 years, long enough to remember when the downtown facility attracted its share of business and was planned to be catalyst for a downtown
renaissance.
Unfortunately, Catalano has also had a front-row seat for the decline of Carousel Mall. That began in the late 1970s, when downtown San Bernardino began to slip and people gravitated toward San Bernardino's other shopping center, Inland Center Mall, which opened in 1966.
There have been lost anchor tenants: Carousel Mall currently has none, having lost its last two anchors, Montgomery Ward and JCPenney, more than 10 years ago. Worst of all, Harris's department store, a downtown San Bernardino institution for more than 90 years, shut down in 1999, leaving the mall without one of its major attractions.
There have been several proposed renovations, including removing the roof and making it an outdoor facility, attracting international tenants and making the mall a mixed-use office and retail facility.
The office idea was tried, and as recently as five years ago Carousel Mall had about 100,000 square feet of occupied office space, much of it taken up by government tenants. Today, it's down to one office tenant.
Even the reopening of the former CinemaStar as Regal Cinemas Theater, and the recent completion of the San Bernardino Express Rapid Transit Project, haven't helped. Carousel Mall remains a symbol of how difficult it can be to bring a mall back to life once it's fallen out of favor with the public.
There was renewed hope when San Bernardino's redevelopment agency took over the property, but the Brown Administration did away with redevelopment statewide in 2012, leaving the mall in the hands of the city's successor agency.
That, along with the recession, the city's 2012 bankruptcy filing, and the fact that the mall has multiple owners – has made it difficult to come up with one remodeling plan, Catalano said.
Carousel Mall has been a non-factor for so long that it's legitimate to ask whether it can ever be brought back. Ever the optimist, Catalano says there's no question that it can once someone comes up with workable plan.
"It's a challenge, but I know it can be done because it's been done in other places" said Catalano, who declined to discuss any renovation plans currently being considered regarding Carousel Mall.
"Look at the Gaslamp district in San Diego, or Old Town in Pasadena." Catalano continued. "You just have to come up with a good plan, and then know where you're going. The frustrating part is knowing what [Carousel Mall] was and what it could be, and everything you have to go through to get anything done."
Unfortunately, dead or decaying malls are becoming a common sight on the U.S. landscape.
Since 2010, more than 12 enclosed shopping malls in the United States have closed, and another 60 or so are in danger of shutting down, according to Green Street Advisors, a Newport Beach real estate analysis firm that follows the retail industry.
Predictions of the demise of the indoor shopping mall have been around for years, but they picked up momentum in the late 1990s with the rise of the Internet.
There's even a website, www.deadmalls.com, that describes in detail struggling retail properties in each state: besides Carousel Mall, one other Inland property is mentioned on that site: Indian Hill Mall in Pomona, which is now a retail, educational and commercial project called The Village@Indian Hill.
Malls often lose ground because of increased competition, much like the hit Montclair Plaza has taken from Victoria Gardens since that high-end facility opened a few miles down the road in 2004.
"Usually there's a change in the market, either a demographic shift or increased competition, that causes a mall to slip," said Jesse Tron, spokesman for the International Council of Shopping Centers, a New York-based trade group. "Also, the owner's financial situation can change, and they no longer have the resources to maintain the property.
"All malls have ebbs and flows, even the successful ones."
Redlands is trying to revive Redlands Mall, downtown facility that shut down five years ago. The mall has one tenant, CVS Pharmacy, and several of its outlying properties are occupied, so technically it's still open although it's underperforming, said Carl Baker, city spokesman.
"We're trying to figure out what to do, but it's difficult," Baker said. "No [renovation] plan has ever gone to the planning commission or the city council, but we have to do something. It's a good location, right in the middle of downtown, and it's an important part of the city's economy."