Former banker likes helping businesses grow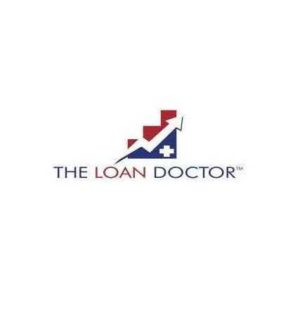 Three years after he left banking and started his own consulting business, Gene Valdez likes where he's at.
The former senior vice president with Citizens Business Bank in Ontario started the CEO Teachers- now The Loan Doctor and Associates Inc. – from his home in Upland. He still works out of the house, but the business has expanded considerably since it started and Valdez says he's found the perfect niche.
"I'm a lot further along than I thought I would be when this began," Valdez said. "I arrange financing, and there aren't a lot of qualified lenders out there, but I know where to find them."
Valdez, the company's chief executive officer, spoke with IE Business Daily about why he recently expanded, why he was persuaded to incorporate and what his typical client is like.
Q: Why did you decide to change the company name?
A:  I think it does a better job of explaining what I'm trying to do with the business, and I think it will be better for our marketing. Arranging loans is a big part of what we do. I even got a trademark on the new name.
Q: You are now three years into this project, which means you're probably past being a startup. How is it performing so far?
A: It's been pretty amazing. I went into this thinking it would be a part-time gig, maybe to get financing for something bigger, but it has really taken off. My sales have doubled, and I had to reorganize about four months ago.
Q: What did that entail? Are you still a one-person operation working out of your house?
A: No, I had to add two people, an underwriter and a business development officer. I'm still working out their hours. And I incorporated last December. My accountant showed me the advantages of becoming a corporation, exactly what it does for you. If you're a business and you've had some success, incorporating is just part of the natural progression.
Q:  What are some of those advantages?
A:  It protects you from certain liabilities, and you also get tax breaks if you're a corporation. It's a lot better than being a sole proprietor.
Q:  Are you going to lease an office?
A:  That' s a good question. I may have to move to an office, and in a way it would make sense to do it now because right now I can pay the rent.
Q: How would you describe your clients?
A: I put them into two categories: recurring and non-recurring. Recurring means a client who comes to me on a regular basis. I would say I have about 10 of those. The non-recurring clients are the ones that come to me because they need help with one thing, like arranging a loan.
Q: When someone approaches you about becoming a client, what do you do? What is the first step that you take?
A: I go to them directly and see how they operate. I do that 100 percent of the time because I learn more when I meet face to face with people, and I believe it makes for better communication. That's very important because my job is to help businesses get to the next level.
Q: Two years ago you said your biggest obstacle was finding clients, that a lot of chief executive officers were overwhelmed with information from people in your line of work. Has that change at all? Do clients seek you out?
A: We get them from professional references or from client references, which is what they call business-to-business marketing. We get a lot of references from banks and accountants.  And yes, clients do seek us out. My biggest problem right now is handling all of the business that's out there.
Q: Can you describe a typical business that you work with?
A: They're usually doing between $3 million and $50 million in sales, although I would say around $20 million is our sweet spot. Almost all of them are established businesses that want to get bigger.
Q: Do you work with startups? When you started you said you were going to avoid them because you believed they were too risky.
A: I do, but very seldom. I'm selective about who I work with. Startups are risky because you don't know if the idea for the business is going to work.  I have so many established businesses that are looking for help. That's why I had to hire two people.
Q: What problems do you most often deal with?
A: Arranging financing. Most chief executive officers aren't too knowledgeable when it comes to securing loans when they want to expand. They don't know how to manage the banking administration on their own, which is where my banking background comes into play.
Q: When you started the business you said that you didn't want to be just another business. How have you been able to distinguish yourself from other people who do work similar to yours?
A: By specializing. My background is in banking, and almost everything I do now has to do with arranging financing. Most people try to be all things to all people. I'm avoiding doing that. This is a very good niche to be in, because a lot of businesses don't have a full-time finance person. If they did it would cost them between $150,000 and $200,000 a year, so they wing it or they farm it out to someone like me.
Q: It sounds like your banking career is over for good.
A: Completely.