Furniture company buys Eastvale industrial building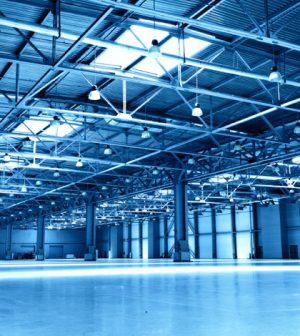 One of 10 industrial buildings at an Eastvale industrial park has been sold.
Parker House Furniture has bought the 271,140-square-foot structure at 6300 Providence Way, according to CBRE Group Inc.
The building, which the furniture manufacturer plans to use for warehousing and distribution, is part of The Campus, a group of 10 warehouse-distribution facilities that combined cover more than 733,500 square feet.
The transaction was announced Monday.
Financial terms were not disclosed. Information regarding when Parker House will move into the building, and how many people will work there, was not available.
The building is near the intersection of Interstate 15 and the 60 Freeway, giving it excellent access to Los Angeles, Orange and San Bernardino counties, said Chris Lupo, president of Parker House Furniture.
"The city of Eastvale is strategically located for our business model [and] purchasing a building in today's environment just made sense," Lupo said in a statement. "It's a hedge against the rising lease rates we are seeing in Southern California, particularly in the Inland Empire."