Grant will help fight Inland poverty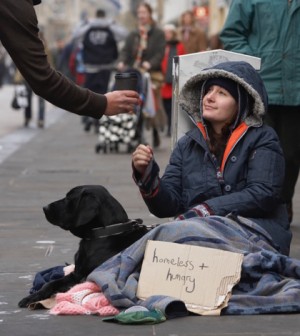 The Inland Empire Economic Partnership has received a $300,000 grant that will help the non-profit organization start a program designed to move local families out of poverty and into the middle class.
The donation, from the James Irvine Foundation, will be used to help start The Launch Initiative, a regional economic development strategy made up of public and private partnerships, according to a statement.
That program, a network of intervention programs and support strategies, will focus on four areas: housing, support services, education and training and job placement. Participants will move from one category to the next, aided by "life coaches" who will help them complete each section and intervene whenever assistance is needed.
Each stage is progressively more intense, and each will operate on a timeline. When finished, participants should be in a better position to move into the middle class.
The program will be administered by the IEEP Foundation, which promotes a higher quality of life for the Inland region's estimated 4.3 million residents.
"The Board of Directors of the IEEP Foundation is grateful for the trust that the Irvine Foundation is placing in us and for investing in this important initiative that will transform lives," said Paul Granillo, the partnership's president and chief executive officer, in a statement.