High Desert attracts corporate development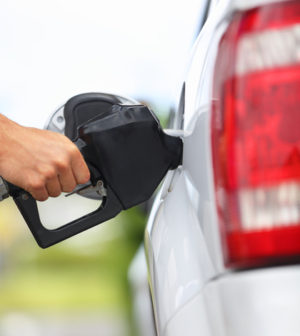 Circle K, the international convenience store chain, and Chevron will develop projects on parcels they purchased recently in the High Desert.
The properties, both of which are next to Interstate 15, sold for a combined $4.8 million, according to a statement released Monday by Progressive Real Estate Partners in Rancho Cucamonga.
Progressive, an investment sales brokerage that deals in retail properties, represented the sellers in both transactions.
Both were identified only as private investors.
Circle K bought its land, a three-acre site next to the Nisqualli Road exit, for $2.85 million. The El Paso-based company is expected to open a store there during the middle of this year.
The Chevron property, a 1.2-acre site at Interstate 15 and Ranchero Road, sold for a $1.95 million to a Chevron franchisee. That parcel is part of Ranchero Crossings, which features a 76 Station and Starbucks drive-thru.
The Chevron station that will be developed there – also expected to open during the middle of this year – will include a convenience store and a car wash.
Progressive is marketing several other parcels at both sites, according to the statement.
"This was an excellent opportunity for Circle K and Chevron to acquire freeway adjacent parcels and expand their presence in the High Desert," said Pablo Velasco, Progressive's senior vice president of leasing and sales, in the statement. "The High Desert region of the Inland Empire is in the midst of a population and building boom, and we expect to see continued growth and demand for new retail and service options in the region."