Housing market reaches crisis point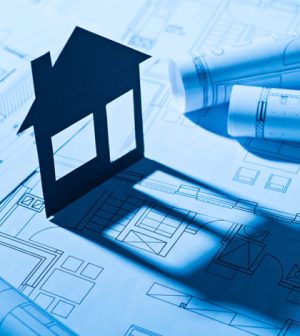 Not enough houses are being built, which is causing a drop in supply that is driving up prices and keeping first-time buyers out of the market. That pattern might not go away anytime soon.
The price of a single-family home is going up, and just about everyone agrees on the reason why: not enough houses are being built.
In economic terms, demand is outstripping supply. There's no shortage of people who want to buy a house, and who can legitimately afford to buy one, but there is a shortage of houses for them to buy.
This is happening throughout much of the United States, so much so that it's causing some people to speculate on a housing bubble similar to the one that tanked the economy when it burst 10 years ago.
The trend is particularly acute in the Inland Empire, a two-county region in which the economy depends greatly on houses being built and sold.
In May, the most recent numbers available, the median price of a single-family home was up  6.1 percent in Riverside County and 10.1 percent in San Bernardino County, according to Core Logic in Irvine.
Conversely, sales were down 3.5 percent in Riverside County and nearly five percent in San Bernardino County, CoreLogic reported.
Whatever the problem, the Inland housing market is not sitting on a bubble. The absence of speculative selling – a common practice 10 years ago – proves that point, according to several local economists who follow the local housing industry closely.
But a housing market in which sales are dropping every month is not healthy. There are several reasons why developers aren't building enough houses, but the bottom line is that that scarcity is driving prices out of the range of most buyers.
The question is, when will that trend reverse itself?
Probably not anytime soon, according to several people intimately familiar with the housing market in Riverside and San Bernardino counties.
"I'm afraid the housing shortage is going to be around for awhile," said Steve Cameron, president of Foremost Cos., a land investment firm in Newport Beach that specializes in high-end residential lots. "You don't have a bubble, because the banks aren't giving out bad loans like they were 10 years ago. They've become a lot more careful about who they loan money to, and how much."
But a lot of developers, in the Inland Empire and elsewhere, are faced with development cost that are so high they can't get their money back, much less turn a profit, by building houses on their lots.
There are a lot of reasons for that, starting with years of depressed construction caused by the Great Depression. Labor costs and fees are also up, NIMYBYism blocks a lot of housing construction and many cities have regulations that make building houses difficult. The result is a lot of homebuilders who sit on their property instead of develop it.
"The demand for housing is still there, so either those things change or housing prices will continue to go up," Cameron said. "And I don't know when that will happen."
What is happening in the Inland Empire is also happening nationwide, according to the National Association of Realtors in Chicago.
Sales of previously-owned homes, which make up about 90 percent of the country's residential real estate market, fell in June for the third consecutive month and are down 2.2 percent for the year,  the association reported this month.
On the positive side, sales of new homes are performing better, having risen 2.4 percent for the year as of last month.
But the association's second quarter report, released Thursday, called the nation's housing inventory "staggering low'  throughout most of the country. It also reported a national median price of $269,000, a 5.3 percent year-over-year increase and the largest quarterly median price ever recorded.
"Homebuilders, facing higher costs and labor shortages, are simply not producing enough affordable homes to satisfy demand," said Lawrence Yun, the association's chief economist, in a statement. "Local governments need to acknowledge this glaring issue and ease some of the zoning laws, permitting processes and regulations that are slowing construction."
The state of rising price and falling sales is likely to last two or three more years, said Mike Dwight, former executive with Frontier Homes Inc. in Ontario and currently a consultant to home builders in Riverside and San Bernardino counties.
"I am not going to spend $60 a square foot to build a house I can't sell," Dwight said. "It's simple economics, and I'm talking about the standard three-bedroom, two-bathroom house.
There's no economy of scale the way the market is now."
A lot of builders have no choice but to sit on their lots until prices come down.
"I have 200 acre in Lake Elsinore that I've owned since 2005," Dwight said, "They've never been developed."