IE industrial stays strong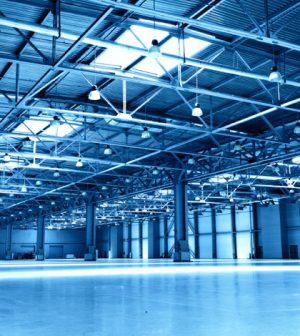 The Inland Empire industrial market continued to soar during the third quarter, as absorption rose and vacancy remained low, according to CBRE.
About 3.2 million square feet of industrial space was absorbed in the Inland region during the quarter that ended Sept. 30, and 27.1 million square feet was under construction, the real estate brokerage reported.
So far this year, nearly 14 million square feet of industrial space has been absorbed in Riverside and San Bernardino counties, with more than 90 percent of that happening on the east end.
Average lease rates were 61 cents per square foot, and the region's industrial vacancy rate was 3.1 percent, the 11th consecutive quarter that number has been below four percent.
"Strong demand across multiple size ranges was key to keeping vacancy low, despite the endless wave of new completions in the same time span," the report stated. "Moving forward, vacancy isn't likely to rise over four percent due to the expectation that demand will keep pace with new deliveries."