IE manufacturing keeps growing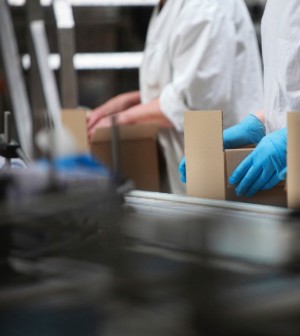 Inland Empire manufacturing rose slightly in March, according to data released Monday.
The region's monthly purchasing managers index was 57.9, a healthy increase from the 53.9 recorded in February, the Institute of Applied Research and Policy Analysis at Cal State San Bernardino reported.
The index has now been above 50 for 27 consecutive months, which means manufacturing, and the economy, in Riverside and San Bernardino counties has been expanding for that length of time. Fifty or above indicates growth, below 50 contraction.
New orders, an indicator of where the manufacturing sector is headed, returned to growth after a one-month dip below 50. Commodity prices dropped slightly, supplier deliveries decreased but remained well above 50 while employment rose above 50 percent for the second month in a row.
The region's purchasing mangers expressed confidence in the local economy: 31 percent said they expect it to get stronger in the next three months, while 65 percent said they expect it to remain the same.
Only four percent said they expect the Inland economy to weaken during that time, down from 17 percent one month ago, according to the index.