IKEA decides on Ontario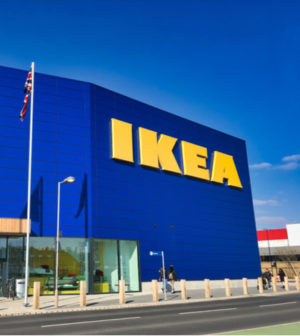 IKEA is coming to Ontario.
After nearly one year of speculation, the Swedish furniture store chain has announced it will build a 330,000-square-foot store at the southwest corner of Inland Empire Boulevard and Archibald Avenue, said Brad Gates, Ontario's business operations director.
IKEA closed escrow on the 19-acre site, which is part of the 257-acre Meredith International Center, last May, according to Gates.
Ontario has yet to approve any part of the project, so no construction schedule has been set. However, the project will bring "hundreds" of jobs to the city and untold amounts of sales tax revenue, and there's no reason to think that it won't be approved.
"They are in the development review process right now, but we are going to make this happen," Gates said. "IKEA was looking at a lot of locations in the Inland Empire, but they chose Ontario because we're the best place to do business. It's also a spectacular location for them."
IKEA has eight stores in California, including a 456,000-square-foot store in Burbank, it's largest location in the United States. 
Rumors that IKEA might be coming to Ontario began circulating last October, when a staff member implied the city had changed some sign regulations with IKEA in mind. 
Ontario began negotiating with IKEA about one year ago, Gates said.