Industrial report is the calm before the storm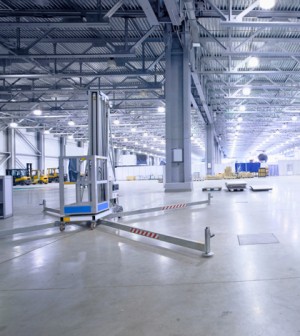 Voit has released its first quarter numbers for the Inland Empire's industrial sector.
It could be the last good report on the local industrial market for awhile.
The average lease rate of 72 cents per square foot was essentially unchanged from exactly one year earlier, and the vacancy rate – 3.86 percent – was down nearly one percent, according to Voit's report.
Sales and lease transactions were down slightly, but gross and net absorption improved year-over-year. The study refers to the "insatiable demand" for industrial space in Riverside and San Bernardino counties.
Those numbers were bolstered by the first two months of 2020, before the COVID-19 outbreak began playing havoc with the economy. It's safe to say the second quarter report won't look as good.
"The final month of the quarter was altogether different, as the entire business community reeled from government mandates designed to slow the effects of the COVID-19 virus," the report states. "While market metrics do not yet reflect the impact of those efforts, they are certain to do so going forward. 
"Anecdotal evidence indicates that many transactions, leases and sales, are being delayed until the situation becomes less opaque. The reaction is to be expected given the suddenness of the economic shock."
The report does not predict how the industrial market might perform during the next three to six months.
"Bottom line, everyone is in [this] together, and that should be kept in mind by all as we move forward," the report states.