Inland Empire business is looking for investors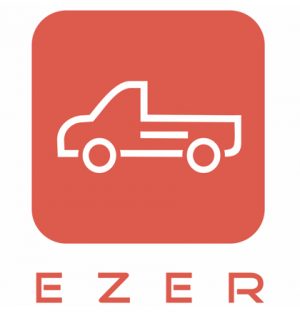 In 2016, Pomona businessman Glenn Todd started EZER, a business modeled on Uber.
Like Uber, EZER operates exclusively by smart phone. Unlike Uber, EZER moves things, not people. The original idea was to help people move items they couldn't fit into their car – maybe something they bought at Home Depot or Lowes – but EZER soon moved away from that model into helping businesses move things.
Although not yet profitable, EZER is showing signs it will be around for awhile. It has more than 80 drivers, all independent contractors, up considerably from the handful it started with. It's also moved into several markets outside of California, including Phoenix, Las Vegas, Chicago, South Florida, Minneapolis and Oahu.
Todd spoke with IE Business Daily recently about why EZER is struggling to get in the black, how much money he hopes to raise and how important finding an investor is to the future of his business.
(Note: This is the latest in a series of reports updating EZER's progress since its first days in operation).
Q: You started in 2016, and you're original goal was to be profitable by the start of 2018, although you say you haven't met that goal. What has kept that from happening?
A: Because we're a new business model. People don't know who we are and what we do. We aren't a big company, and we aren't the U.S. Postal Service, or DHL, or UPS, either. We're a smaller business, and we fall somewhere in between those things.
Q: So people have to get familiar with the idea of calling up someone and paying them to have their stuff moved.
A: Yes. The thing now is to buy something online, from Amazon or whoever, and then have it delivered to your door. That's not what we do. We're more of a business-to-business model, and we're still in our infancy. But we will turn a profit.
Q: How soon? By the end of this year?
A: That might be pushing it. Probably sometime in 2020.
Q: You are looking for investors?
A: Yes, we've talked to several who have expressed interest in working with us. We haven't selected anyone yet, but there has been some dialogue.
Q:  When did you start looking?
A:  About two months ago. You asked if we were close to having someone. I guess that defines on how you define close. We expect to find someone, but I have no idea when or who it will be.
Q:  How important is finding an investor to the future of the business?
A:  I wouldn't say it's crucial, but once we find somebody I think it will help us grow quicker than we otherwise would have. 
Q: How much money are you hoping to get? 
A: The proposal that we've sent out asks for up to $3 million. We're going to spend it mostly on marketing and advertising, and we're doing most of that through social media. That's still the best way to reach our audience.
Q: What kind of an investor are you looking for?
A: Someone who will give us money to grow, maybe in exchange for part ownership or a good return on their investment over time. We want someone who wants to learn about our business and stay with us. Someone who is in it to win it. 
Q: You must still have a lot of confidence in your business model?
A: I do. There are a lot of people interested in EZER, we know that. I think our biggest advantage is that we are primarily a business-to-business model. We've move more in that direction since we started. And businesses are always going to need things moved from one place to another.
Q: If you could go back and start all over, knowing what you know now, what would you do differently?
A: I don't think I would do anything differently. There have been some bumps in the road, but I think we've learned from every one of them. 
Q: The last couple of times we spoke you said there wasn't anyone out there who was doing exactly what you're doing. Is that still the case?
A: I think there are some people now who are trying to copy our model. I suppose you could call that a good sign.
Q: You've patterned your business after UBER, which started in San Francisco 10 years ago and has since grown into a global business. But it's also had problems, including concerns about unsafe practices and drivers not receiving proper background checks. How closely pay attention to them?
A: We watch them. I see that they've expanded into freight. [UBER Freight, an app that matches carriers with shippers. UBER launched it two years ago and recently announced that it will expand into Europe]. 
Q: Maybe they'll buy you out someday?
A: (Laughs). I'm always open to it. Just show me the money.