Inland Empire office report is a mixed bag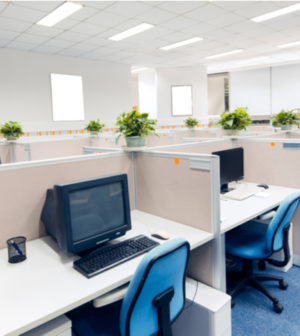 Office lease rates averaged $2.01 per square foot in the Inland Empire at the end of the third quarter, the first time in 10 years the price of local office space reached $2, according to a report released Monday.
That was the good news regarding the Inland office market in CBRE's quarterly report on the Inland office market. The last time office lease rates in Riverside and San Bernardino counties were that high was in the fourth quarter of 2009, when the average lease rate was $2.01 per square foot.
The bad news? The Inland office market posted negative net absorption of 106,239 square feet during the third quarter, ending its 16 quarter streak of positive growth. Rancho Cucamonga and Corona shouldered the bulk of the backslide, posting losses of 37,598 and 36,644 square feet, respectively. 
Vacancy was 9.3 percent, up from 8.8 percent in the second quarter. 
Despite those setbacks, CBRE remains optimistic about the Inland office market.
"The Inland Empire office market has been making a steady comeback since the recession," the report stated. "Developers have yet to show much interest in building any new office product, allowing for much of the existing product to be absorbed at a consistent pace. [But] the Inland Empire office market is an affordable option compared to its neighboring markets."