Inland Empire retail market should stay above water in 2018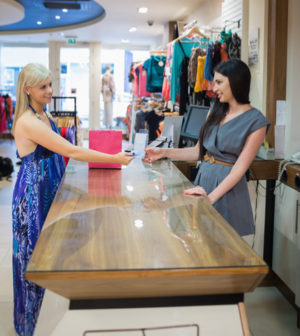 Space should be absorbed and construction should continue during the next 12 months, according to several  people familiar with the market.
The Inland Empire retail market will likely perform well during 2018, continuing the slow but steady improvement it has undergone since the recession ended.
That's the good news.
The not-so-good news is that the retail sector in Riverside and San Bernardino counties isn't likely to do anything spectacular during the next 12 months. It will likely absorb a respectable amount of space, more projects will be built and lease rates will go a little bit higher.
Traditional brick-and-mortar stores will also continue to compete with Internet, a battle that is sure to continue will beyond 2018.
Based on its recent performance, the Inland region is in good shape heading into the new year, several brokers and analysts familiar with the market said last week.
"Everything that came online last year got absorbed, and that's one of the most important things in any retail market," said Jerry Holdner, research director for Kidder Mathews, an Irvine-based commercial real estate firm with holdings throughout Southern California. "It's a sign that things are headed in the right direction."
"We absorbed about 2.1 million square feet of retail space during 2017, and about 1.5 million square feet of new space came online," Holdner said. "So we absorbed some existing space that was vacant and everything that was new. That's been the trend since 2009, and it's probably going to stay that way."
About half of the retail space that was built in the Inland Empire last year went on the market during the fourth quarter, and another 1.2 million square feet was under construction when the year ended, according to Kidder Mathews.
While it's never been a retail market on par with Los Angeles or Orange counties, the Inland Empire has attracted its share of destination shopping during the past 20 years or so – primarily Victoria Gardens in Rancho Cucamonga and Ontario Mills – and it performed solidly in 2017, according to Kidder Mathew's unofficial fourth quarter numbers.
In addition to the net absorption numbers, the Inland Empire retail market had a 6.7 vacancy rate at the end of last year.
That's not ideal – most brokers consider at least five percent vacancy a healthy market – but the number is respectable and moving in the right direction: At the end of 2015, the region's retail vacancy rate was above nine percent and virtually unchanged year-over-year.
Average retail lease rates in the Inland region were $1.43 per square foot at the end of last year, up three cents from the start of the year.
"Overall it's a healthy market, and that's a bit of an anomaly because the national retail market is a little flat," Holdner said. "There a lot of store closings all over the country, like Macy's and JCPenney, but a lot of that space is being replaced quickly. I'm sure the Inland Empire will see some of that this year."
One way traditional malls can compete with online retail is to attract entertainment elements beyond the traditional multiplex theater or sit-down restaurant.
"Fitness centers, trampoline parks, go-kart tracks, I could see all of that happening in some places," Holdner said.
CBRE Group Inc.'s fourth quarter retail numbers aren't available yet, but its third quarter data reported an 8.9 percent vacancy rate, 458,725 square feet of space under construction and lease rates of $2.02 per square foot.
Most notably, the report found negative net absorption of nearly 220,000 square feet, but that number was expected to move back to positive during the last three months of this year, said Brian McDonald, first vice president with CBRE Ontario.
"We've seen a lot of improvement during the past couple of years, and I think we'll see more of that in 2018," McDonald said. "We are getting some major bankruptcies, like Sears and JC Penney, so I would expect to see some [Inland Empire] vacancies. But I think absorption will stay up despite that."
CBRE's longterm projections for traditional retail aren't optimistic, given the enormous impact of online retail along with some changes in consumer habits.
Its third quarter report notes that hundreds of malls throughout the United States have shut down during the last three to five years, and it predicts that as many as 15 percent of all malls will close their doors during the next 10 years.
Not all brick-and-mortar retail will survive the onslaught of online retail, and those that do will have to get very creative, said Carol Plowman, senior vice president and a retail specialist with Lee & Associates Commercial Real Estate Service Ontario.
"A lot of properties are going to have to reposition themselves if they're going to survive," Plowman said. "We'll keep seeing that in 2018, and probably some downsizing. Even the traditionally larger retailers are starting to build smaller stores."