Inland officials plead their case for natural gas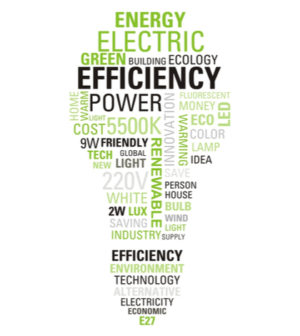 A possible ban on natural gas in homes and businesses would be a disaster for the Inland Empire and all of California, according to representatives from the public and private sector.
Is it possible that California could ban the use of natural gas, not just in houses but also in businesses?
Some say it's not out of the question considering the provisions of Senate Bill 1477, which then-Gov. Jerry Brown signed into law last year.
That bill would require the development of water and space heating equipment that produces little or no emissions. New buildings would be designed with smart energy management systems or energy storable technology.
The California Energy Commission will be responsible for developing incentives for the private sector to come up with zero emissions technology. SB 1477 is part of a larger effort by the state – which has mandated that it will have 100 percent clean, renewable energy by 2045 – to stop climate change.
The bill doesn't call for the banishment of natural gas. However, natural gas produces greenhouse gas emissions, one of the main causes of climate change and some environmentalists argue that natural gas use must be eliminated if climate change is to be reversed.
Which is why Paul Granillo, chief executive officer of the Inland Empire Economic Partnership, spoke at a news conference last week in front of the Riverside County Administration Center.
Granillo and members of Californians for Balanced Energy Solutions, a coalition of public and private users of renewable and natural gas, implored the state legislature and local governments to keep natural gas in play.
"What we're seeing now is the California Public Utilities Commission, and some other agencies made up of people who aren't elected, deciding what the state'e energy policy should be," Granillo said during a telephone interview two days after the news conference. "That doesn't make a lot of sense."
The economic partnership – a nonprofit responsible for retaining and attracting businesses – would have a much tougher job if the state eliminated natural gas. A restaurant, for example, is not likely to locate where it could cook without natural gas.
"That would be a difficult sell," said Granillo, who is vice chairman of balanced energy solutions.
About 90 percent of the single-family homes in Central and Southern California use natural gas to heat their homes, their water and do their cooking, according to data compiled by balanced energy solutions.
Also, consumers favor natural gas for those purposes because it's cheaper than electricity, the advocacy group stated.
"The cost of switching gas appliances to electric-only, in addition to an increase in energy costs, would unfairly impact our low-income communities," Riverside Mayor pro Tem Andy Melendrez said in a statement. "More than 65 percent of the working population within the Inland Empire commutes to Los Angeles and Orange County daily due to our lower housing costs. This would force more of our population to move further away from their jobs increasing traffic, air-emissions and pollution." 
"We need a balanced and inclusive approach to achieve California's clean energy goals," said Matt Rahn, Temecula councilman and board chairman of balanced energy solutions, in a statement. "A single solution is not realistic, and it would put many Inland Empire businesses and homeowners in jeopardy.
"Forcing hardworking businesspeople and homeowners to switch their operations and appliances to all electric is costly and unfair. We need to pursue other cost-effective alternatives, including renewable natural gas." 
California can meet its climate goals without eliminating natural gas, according to Granillo and other public and private officials.
By replacing 20 percent of California's natural gas supply with renewable natural gas -produced by landfill admissions, wastewater, farms and treatment plants – the state would reduce emissions equal to converting all buildings to run on electric-only energy, which is more expensive, by 2030, according to balanced energy solutions.
Southern California Gas is committed to replacing 20 percent of its traditional natural gas supply with renewable natural gas by 2030, the group said.
About 20 people who favor eliminating natural gas showed up and chanted but did not disrupt the proceedings. 
The Sierra Club, which also favors doing away with natural gas, did not return telephone calls seeking comment.
Last month, Berkeley became the first city in the United States to ban the installation of natural gas lines in new homes. The ordinance, which is scheduled to become law Jan. 1, requires electric infrastructure in new single-family homes, town homes and small apartment buildings, according to reports.
Berkeley has been out ahead on health-related legislation before – in 1977, it was the first U.S. city to ban smoking in bars and restaurants – but other cities will have pass similar natural gas laws or Berkeley's move will have little impact, one local economist said.
"It's something that doesn't matter much if only one city does it," said Jay Prag, professor of economics at the Drucker School of Management at Claremont Graduate University. "It's a lot of wishful thinking on Berkeley's part. I think they're overdoing it by a lot."
Twenty Inland Empire cities, including Riverside, San Jacinto, Upland and Rancho Cucamonga, have passed resolutions in support of natural gas, Granillo said.