Some La Verne residents want to say no to Walmart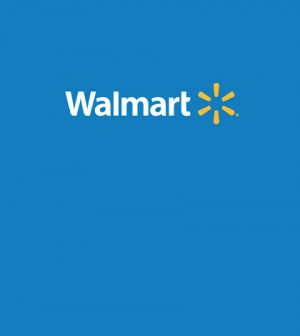 The mega-retailer is considering putting a grocery store in the city, but some residents and merchants say they would prefer someone else. Meanwhile, the city says it has to fill the space as soon as it can.
Most retailers come to a city with little or no local opposition. So long as they can demonstrate a need for their product and they agree not to bother their neighbors, they'll be allowed to set up shop.
With Walmart, that's not always the case.
The world's largest and most powerful retailer is a lightning rod for public controversy and protest, whether it's small to medium-sized businesses who fear the Arkansas-based behemoth will put them out of business, or union organizers that protest perceived poor wages and unsafe working conditions at Walmart stores.
In the Inland Empire, a group of concerned citizens in Redlands has spent the last seven years battling the development of a Walmart supercenter in that city, a battle that shows no sign of being resolved soon, according to one person who has been involved in the dispute from its start.
In Ontario, more than 100 Walmart warehouse workers and employees from various Walmart stores in Southern California protested on Black Friday last year in front of the Walmart supercenter at 1333 E. North Mountain Ave. That demonstration, which led to 10 arrests for unlawful assembly after it moved into the intersection of Mountain Avenue and Fifth Street, was held to call attention to the fact that many full-time Walmart workers make less than $25,000 a year.
The protest was co-sponsored by Warehouse Workers United, a group that supports non-union warehouse workers in Riverside and San Bernardino
counties. Similar demonstrations were held the same day in Los Angeles, San Francisco, Sacramento, Chicago and Seattle.
"I think the most important thing if you're going to fight Walmart is you have to form a group, and then everyone has to stick together," said Keith Osajima, a 20-year Redlands resident who has helped lead the anti-Walmart effort in that city, the Redlands Good Neighbor Coalition. "And understand that it's going to be a tough fight because Walmart is a tough opponent."
La Verne can now be added to the list of Inland cities with a potential Walmart controversy to deal with, one that doesn't involve a supercenter or a major warehouse-distribution center. The retailer is considering developing one of its neighborhood grocery stores where the discount retailer Stein Mart used to be located.
That site, which covers nearly 40,000 square feet, is in the shopping center at the northwest corner of Foothill Boulevard and Wheeler Avenue. That shopping center is fronted by a Bank of America and includes a dry cleaner, a Pick Up Stix and Frisella's Roastery, a sit-down restaurant.
The Stein Mart space has been vacant for about two years. "No city wants retail space to sit empty for long, so filling the former Stein Mart space is a major priority for La Verne," said Hal Fredericksen, the city's community development director.
However, La Verne officials knew there is potential opposition to signing Walmart, so they held a public hearing last month at the La Verne Community Center that was attended by about 70 people.
Residents voiced the usual concerns about traffic, noise and overall disruption of their neighborhoods, and one speaker even claimed that Walmart attracts a "bad element" that La Verne should avoid at all costs.
While everyone agreed that the space needs be filled, about half of those who spoke said they were against Walmart locating there.
Instead, they suggested that other retailers – Bristol Farms, Sprouts, Whole Foods, Smart and Final and Trader Joe's – might be persuaded to sign a lease, but none of those retailers have expressed an interest in coming to La Verne. Trader Joe's has a store in Claremont and another in Upland, so it's not likely it will want to put another store so close to those locations.
"Cities trying to attract retailers are subject to the whims of the market and must negotiate the best deal they can with whoever is available," Fredericksen said.
"We understand the frustration with not being able to get a Trader Joe's and a Whole Foods," Fredericksen said. "We would like to have them, but I think some people have misconceptions about how retail operates. The city can't go out and sign just anyone, any more than we can control lease rates."
The city is preparing a study regarding the store's fiscal impact on the community. That report is expected to be ready by the end of May.
After that, the proposal will go before the planning commission, which will vote up or down on the project.
Either side could then appeal the commission's decision to the city council. If the city OK's the project, Walmart must still decide if it wants to locate there.
"There can be a lot of mystery involved in why a retailer chooses one location over another," Fredericksen said. "They might pass on a spot one year and come back the next year and decide to go there."
Walmart officials did not return calls seeking comment for this story.
So far, no business owners in the area have raised the possibility of a Walmart grocery store, with its large inventory and mega-discount prices, putting other small to medium-sized retailers out of business.
A man who once owned a business in the shopping center and is still familiar with the property might have summed up the attitude of local merchants toward Walmart's proposed grocery store: he'd rather see another retailer there, but a Walmart Neighborhood Market is preferable to empty space, because empty space drives down property values and hurts other businesses.
"Trader Joe's would be beautiful there, but I don't know how much good a Walmart will do us," said the former owner, who spoke on condition that his name not be published. "A lot of the businesses have been here 10 or 15 years, and they have an established clientele. They don't get a lot of 'walk-up' business."
Battling Walmart means battling its financial and political clout. When Redlands placed the proposed supercenter near Tennessee Street and Redlands Avenue on the local ballot four years ago, Walmart overwhelmed the project's foes and won a comfortable victory: voters approved the project by eight percent.
"They got the police and firefighters against us, and they paid people to canvas neighborhoods," Osajima said. "We appealed to the city council, and that bought us one more year, but sometimes I think there's no way we can beat them. All we can do is slow them down."