Local credit union named a good place to work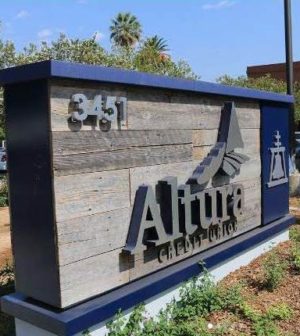 Altura Credit Union in Riverside has been named one of the best credit unions to work for in the United States by a leading trade publication.
Credit Union Journal ranked Altura one of top 45 employer-friendly credit unions nationally, and 12th among credit unions with more than $1 billion in assets, according to a statement on Altura's website.
Altura was also named the fourth-best credit union to work for in California.
This was the second consecutive year that Altura, which has been based in the Inland Empire since the late 1950s, made the publication's list of best credit unions for which to work.
To determine the best credit unions, Credit Union Journal reviewed an institution's workplace policies, practices and demographics, which accounted for 25 percent of the score. The second step, which accounted for the remaining 75 percent of the score, was a survey regarding employees' attitudes about their work environment.
"All of us at Altura are humbled by this honor," said Jennifer Binkley, Altura's president and chief executive officer, in the statement. "Our members, and meeting their needs, are our top priorities. Creating a work environment where people want to come to work every day runs a close second."
Altura serves nearly 120,000 members, has more than $12.8 billion in assets and operates 13 branch offices in Riverside County, according to the statement.