MSJC to offer free tuition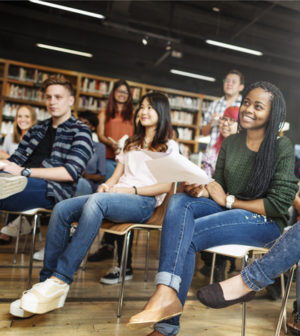 Starting this fall, Mt. San Jacinto College will offer free tuition to full-time students who are attending the college for the first time.
"We know that tuition can be a major financial barrier that prevents people from attending college," said Roger W. Schultz, superintendent and president of Mt. San Jacinto College, in the statement. "The Mt. San Jacinto College Promise program will remove that obstacle for incoming students who qualify. We urge students to take advantage of this great program to earn a high-quality college education tuition free at MSJC."
Students must meet several criteria to be eligible, including be a California resident, have a high school diploma or GED, be a first-time college student with no transfer units and complete at least 12 units in the fall and spring semesters.
They must also take courses in mathematics and English and maintain a 2.0 grade point average.
Registration for the upcoming fall semester starts in July, with classes scheduled to begin Aug. 12. For information call (951) 639-5313 or visit www.msjc.edu/free.
Applications will be reviewed on a first-come, first-served basis depending on how much funding is available, according to the statement.