OIA names first deputy executive director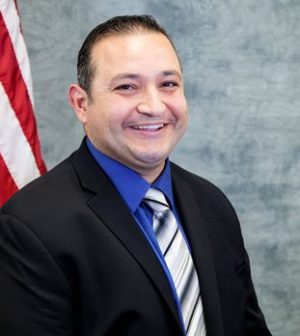 Atif Elkadi has been promoted to deputy executive director of Ontario International Airport.
In the recently created position Elkadi will have an expanded role in the airport's daily operation and administration, according to a statement released by the Ontario International Airport Authority.
Ellkadi joined the authority last November. As chief commercial officer, he has been responsible for multiple communication departments, including social media, marketing, advertising and public relations.
In his new position, which was created recently, Elkadi will be responsible for marketing, communications and external affairs.
Before going to work for Ontario International, Elkadi was senior corporate communications manager at Dallas – Ft. Worth International Airport, where he developed its communications strategy. He has also managed internal communications, customer service communications and social media for Dubai International Airport.
"I am humbled by the faith shown in me by the [airport authority] leadership and I believe in their vision for our airport," Elkadi said in the statement. "I am gratified to be part of an outstanding team of professionals who are devoted to building a first-rate aviation gateway in Southern California."