Palm Springs Arena could be an economic boon for the city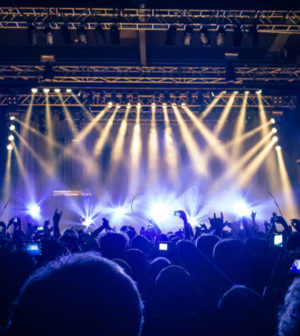 The project, scheduled to open in late 2021, has the potential to attract people from outside the city, which is the key to an arena or stadium being an economic generator. But it doesn't always work out that way.
Palm Springs officials hope a planned 10,000-seat arena in the heart of downtown will give their city's economy a boost.
New businesses should set up shop, and the ones already there, especially hotels and restaurants, can expect to generate more revenue because of increased foot traffic. Also, the 173,000-square-foot venue is likely to increase the number of tourists that travel not just to Palm Springs, but the entire Coachella Valley.
The arena is expected to land a minor league hockey team, and its co-developer, Los Angeles-based Oak View Group, has a contract with Entertainment Nation to bring A-list musicians and other acts to the venue.
Cities routinely tout arenas and stadiums as economic saviors, claiming they will revitalize the area in which they're built by bringing in more people and creating more revenue. 
Often those large sports/entertainment facilities are so coveted that cities often make financial concessions to the developer to get them, usually with tax-free municipal bonds, tax exemptions, infrastructure improvements or cash payments.
None of that is in play with the Palm Springs Arena. Assuming it's approved, the project will be built by the Caliente Band of Cahuilla Indians, on 16 acres downtown that the tribe owns, and Oak Grove Group.
Palm Springs, which for years has considered developing a downtown arena, isn't offering incentives to either party. Meanwhile, the tribe is working on an environmental impact statement regarding the arena, which is expected to break ground in February and be completed in 2021.
Palm Springs is a strong market and a tourist destination. An arena would be one more reason for people to go there, but how much it will help the local economy is next-to-impossible to predict.
Multiple studies have been done on how much, if at all, arenas and stadiums boost a local economy, and economists often disagree on their impact. 
"It  depends on the crowd you attract," Inland economist John Husing said. "If just the locals show up, that really doesn't change the [local] economy much. You have to attract people from outside the area, and get them to spend their money, in order to make it work."
In other words, a local family spending their money on hockey tickets, or an arena concert, is really the same thing as spending it at a restaurant. Either way, that money was going to he spent in town. 
"It's difficult to put a number on it before it's built, but I would guess that the Palm Springs arena will help the economy down there," Husing said. "I don't think it will be overwhelming but it will help, mostly because Palm Springs already attracts a lot of tourists, and tourists spend money."
Because they're used more often, hockey and basketball arenas are better investments for cities than football stadiums, said Roger Noll, economics professor at Stanford, in a 2015 study on sports venues and how much revenue they generate.
"By comparison, other billion dollar facilities, like a major shopping center or large manufacturing plant, will employ many more people and generate substantially more revenue and taxes," Noll wrote. 
Stadiums and arenas can be a stimulus for more development if they're built correctly, said Patrick Sisson, a journalist who writes about urban affairs and real estate for Curbed, an online publication. 
U.S. Bank Stadium in downtown Minneapolis, home of the NFL's Minnesota Vikings, is a major sports venue that helped spur downtown development, Sisson said.
The stadium is the anchor for Big Build, an estimated $2 billion worth of public and private investment – including a high-tech arena that opened three years ago – that is expected to be completed in 2025.
"I think the Palm Springs Arena has potential, but it will have to draw from outside markets like Los Angeles if it's going to succeed," Sisson said. "A lot of cities sell stadiums and arenas as economic cure-alls, but the ones that work aren't stand-alone projects. The ones that work are the ones that are part of something bigger.
"In this case, that would be downtown Palm Springs."
Although there are some concerns about traffic and parking, most downtown merchants believe an arena will help them, said Joy Meredith, president of Main Street Palm Springs, a retail association.
"We had a presentation about this early this year, and I think people came away enthusiastic," said Meredith, a Palm Springs resident since 1978. "It will change downtown, but most people seem willing go along with that."