Report: IE posts strong job growth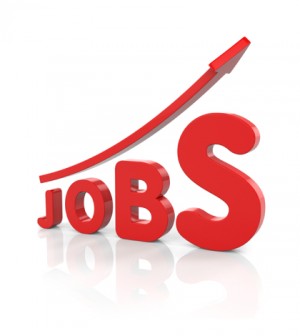 The Inland Empire has experienced stronger job growth during the past year than the United States, California and nearby metropolitan areas in Southern California, according to data.
The Inland region's one-year job growth as of October was two percent, outperforming the United States (1.4 percent), California (1.8 percent), greater Los Angeles (1.3 percent) and Orange County (1.2 percent), according to the Inland Empire Business Activity Index.
Only San Diego County performed as well as the Inland region. It also experienced two percent job growth between October 2018 and October 2019, according to the index, which is published quarterly by the UC Riverside School of Business Center for Economic Forecasting and Development.
The index's key findings include:
New stock, not a decline in demand, has slightly increased vacancy rates at Inland logistics facilities. Still, there was a 4.4 percent increase in asking rents from the third quarter of 2018 to the third quarter of 2019;
Trade at the Long Beach and Los Angeles ports totaled $313.1 billion in the first nine months of 2019, a 7.9 percent year-over-year decrease;
For the Inland Empire, the key takeaways in these numbers are the region's overall competitiveness with other urban metros amidst a tight labor market, and that job growth is coming from a wide, healthy range of industries," said Adam Fowler, the center's research director, in the statement.